Backstage Pass to North Dakota History
This blog takes you behind the scenes of the State Historical Society of North Dakota. Get a glimpse at a day-in-the-life of the staff, volunteers, and partners who make it all possible. Discover what it takes to preserve North Dakota's natural and cultural history. We encourage dialogue, questions, and comments!
Brooke Morgan
Primary tabs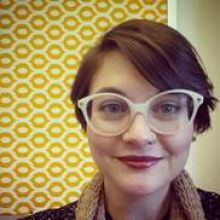 Brooke is an Archaeology Collections Assistant who was hired to catalog archaeological materials from the Beadmaker site, a Plains Village (Mandan) camp occupied during the 17th century near the Heart River. She is also involved in many other aspects of the archaeology collections program, including 3D artifact scanning, Larson Village artifact sorting, and artifact digitization. She is also conducting research on the Early Archaic period in North Dakota.