Backstage Pass to North Dakota History
This blog takes you behind the scenes of the State Historical Society of North Dakota. Get a glimpse at a day-in-the-life of the staff, volunteers, and partners who make it all possible. Discover what it takes to preserve North Dakota's natural and cultural history. We encourage dialogue, questions, and comments!
*Guest Blogger
Primary tabs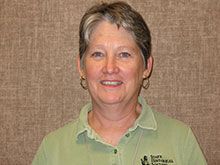 Ann Jenks
Ann Jenks is the State Archivist and Director of the Archives Division at the State Historical Society of North Dakota. She works with local governments and state agencies on records issues, writes grants, and aims to put as much information as possible about our collections on the web.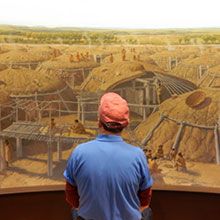 Bob Canter
Bob Canter is a late-shift custodian at the North Dakota Heritage Center & State Museum. He reminds us that the word custodian comes from the Latin "custos" for guarding, keeping safe, and taking care of.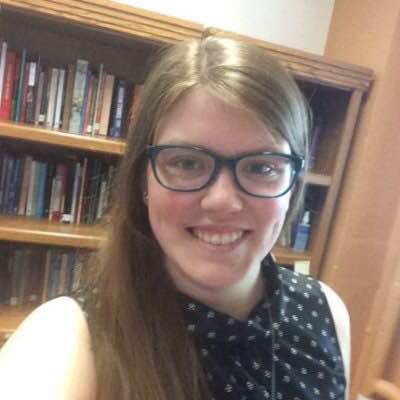 Elenore Leonard
Elenore is a Museum Studies Graduate Student at the University of Kansas. During her internship with Collections in the Museum Division, she worked with inventory of collections, documenting and cataloging new acquisitions, assisting with exhibit design, prep, and installation, and other miscellaneous tasks as needed.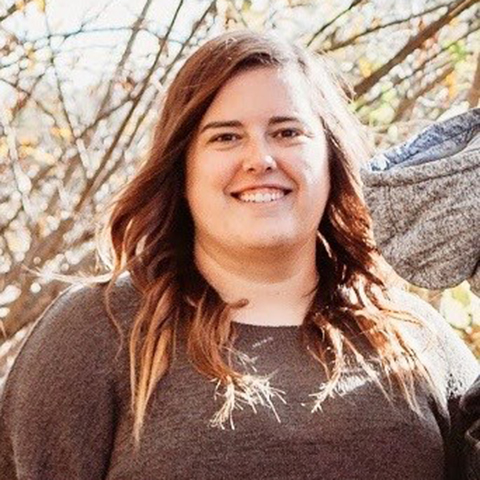 Erica Scherr
Erica Scherr is the cultural resources assistant in the State Historical Society's Archaeology & Historic Preservation Division. She works with the State Historic Preservation Office (SHPO) site files and researches for various projects, including nominations for the National Register of Historic Places.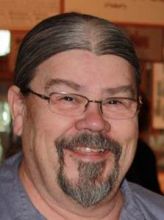 Erik Holland
As curator of education, Erik works with staff and volunteers to create, produce, and coordinate engaging experiences that help visitors make sense of North Dakota's heritage. This HISTORY FOR everyone can take the form of public programs, museum and historic site visits, and classroom curricula.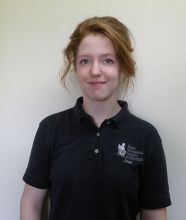 Jeni Croy
Jeni was an intern for the State Historical Society of North Dakota, and this is her third year as a tour guide at the Ronald Reagan Minuteman Missile State Historic Site in Cooperstown, ND.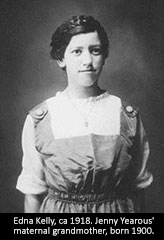 Jenny Yearous
Jenny Yearous is the Curator of Collections Management. Her main duty is to take care of the "stuff" that is held in the collections of the State Historical Society of North Dakota. She is especially interest in the many textiles held in the collections.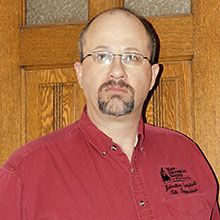 Johnathan Campbell
Johnathan Campbell has been around the SHSND for around a quarter of a century. He has been the site supervisor for both the Former Governors' Mansion, and Camp Hancock State Historic Sites for over a decade, and previous to that was the fossil preparator for the North Dakota State Fossil collection.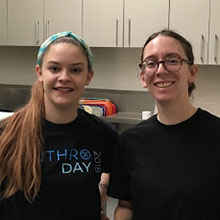 Kaelyn Olson and Sylvia Sandstrom
Kaelyn Olson was an Archaeology Collections Intern and worked with collections from projects on U.S. Army Corps of Engineers–managed lands. She is working toward a master of arts degree in applied anthropology from Mississippi State University.
Sylvia Sandstrom was an Archaeology Collections Intern and worked mainly with collections owned by the USDA Forest Service. She will be graduating with her bachelor of arts degree in anthropology with an archaeology emphasis from Minnesota State University Moorhead in December 2019.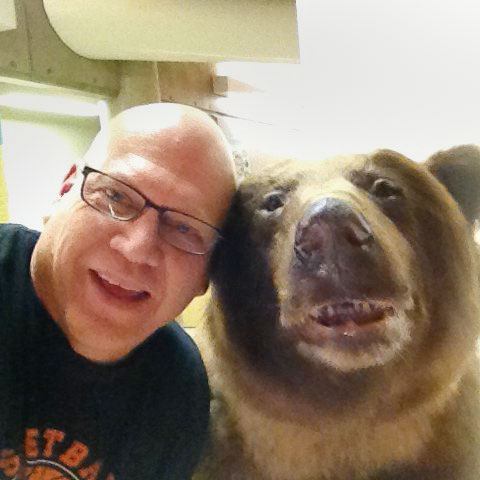 Keith Smith
Originally from Southern California, Keith Smith moved to Bismarck in 2017 to be closer to his grandkids, following significant stops in Phoenix, Arizona, and Logan, Utah. He became a security officer at the ND Heritage Center & State Museum in spring 2019 and is currently pursuing a master's in U.S. History from Fort Hays State University. He has been married for 40 years and graduated from the University of Wyoming with a bachelor's in social science.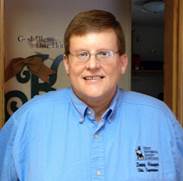 Lenny Krueger
Lenny has been employed by the State Historical Society of North Dakota for the past 6 years at Fort Abercrombie. He has enjoyed the role of site supervisor for the past 4 years. He has many roles as the site supervisor at Fort Abercrombie as the team leader, historical interpreter, custodian, store clerk, programming, publicity ,and community relations coordinator. He has the perfect summer job as site supervisor, as he is employed at Richland 44 School District as a Title I reading and math elementary teacher during the school year.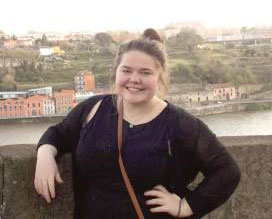 Maria Mears
Maria Mears is originally from Champaign, Illinois and is a graduate student at Eastern Illinois University working towards a degree in Historical Administration. She was a registration intern in the museum division and works with incoming and outgoing loans, contacts donors, edits a procedures manual, and works with the found-in-collections items.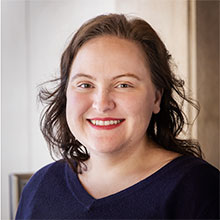 Megan Steele
Megan Steele is an archivist who works primarily with manuscript and photographic collections.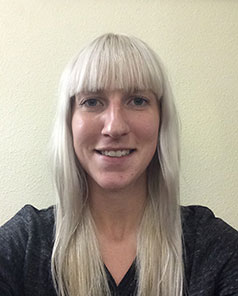 Megan Glazier-Anderson
Meg was a Collections Intern in the museum division of the SHSND. She helps to inventory collections in storage, assist with exhibit development, prep and installation as well as other projects as needed. She is working towards a Master's degree in Museum Studies with a focus on Cultural Heritage Preservation from Syracuse University.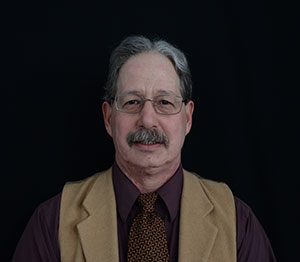 Paul Picha
Paul R. Picha is chief archaeologist in the Archaeology and Historic Preservation Division. His research interests include the study of shells from archaeological contexts (archaeomalacology).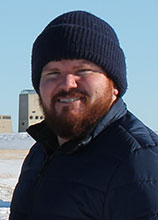 Robert Branting
Robert Branting is the site supervisor at Ronald Reagan Minuteman Missile State Historic Site near Cooperstown, North Dakota. Aside from providing site management and public tours at Oscar-Zero, Robert is thoroughly fascinated with Cold War history and is completing work on a book on the history of a Strategic Air Command base in Nebraska. He enjoys reading, interviewing veterans and exploring Cold War sites.
Samuel Kerr
Samuel Kerr was a site supervisor at the Chateau de Mores State Historic Site in Medora, North Dakota.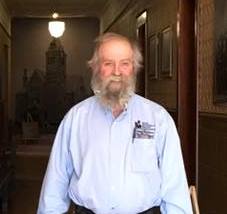 Steven Reidburn
Steven Reidburn is the former Site Supervisor at Fort Buford State Historic Site and is currently the Site Supervisor at the Stutsman County Courthouse State Historic Site. He is also the State of North Dakota Historic Weapons Supervisor.
Zachary Bares
Zachary Bares was a Reading Room Assistant in the State Archives.