The North Dakota Heritage Center & State Museum is back open! Our museum has been rated the top destination in Bismarck for several years, so it makes sense that it attracts photographers from all over the world. As part of the digital media team, I'm lucky enough to see all corners of the museum. Today, I'm going to share with you my favorite spots to snap a perfect post.
1. Cannonball Concretions
The ND Heritage Center & State Museum is located on the beautiful North Dakota Capitol Grounds. With plenty of space for social distancing, try out your daily walk or yoga pose while the morning is quiet.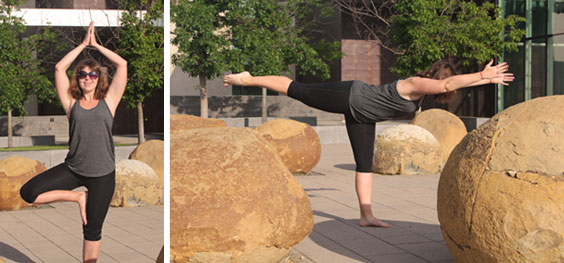 Sarah Walker, head of reference specialist.
2. French Gratitude Train
What's your gratitude story? Learn about the French Gratitude Train online or find it on the south grounds.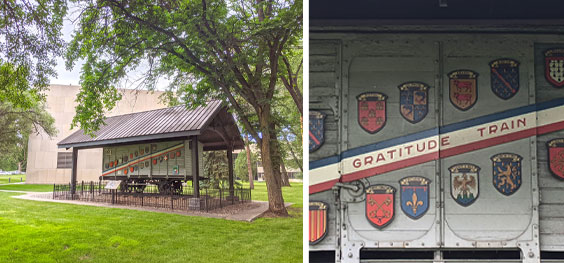 French Gratitude Train, south grounds of the ND Heritage Center & State Museum.
3. Innovation Gallery: Early Peoples Trade Route Map
This map shows the trade routes from North Dakota and across the Atlantic Ocean. What do you see when you look at a map? How far you've come or where you are headed?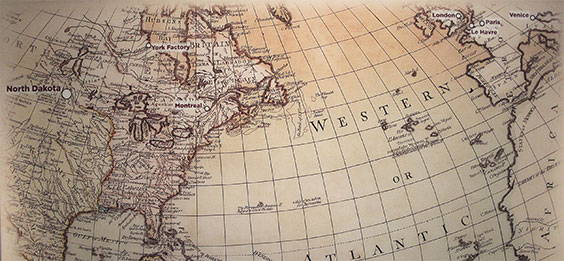 Map and routes located in the Innovation Gallery: Early Peoples.
4. James River Café
Treat yourself to a latté in a quiet corner of our café. Bring your special project and unwind for a bit surrounded by the beautiful canopy views.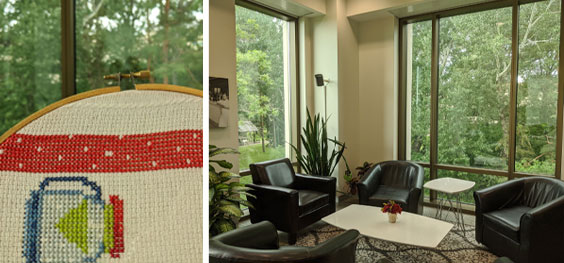 Cross stitch by Lilly Bowe, visitor services, and comfortable, quiet spaces at the James River Café.
5. Outdoor Spaces
The ND Heritage Center & State Museum has lots of space for outdoor picnics, relaxing with friends, and spending quality time with your dog. Recharge, run, or relax in the shade of the museum.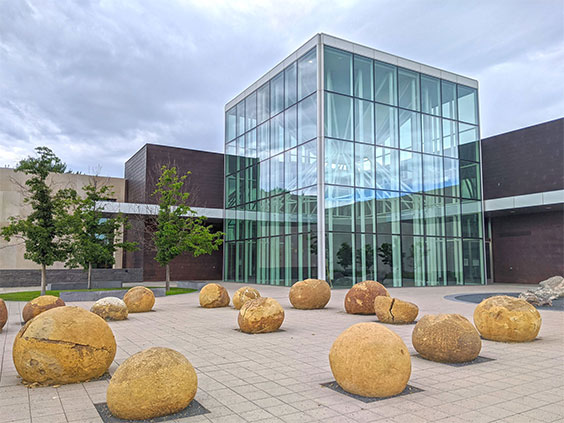 Enjoy the outdoors. We have free Wi-Fi inside when you're ready.
6. Adaptation Gallery: Geologic Time Dinosaurs!
It's always a good day to see dinosaurs. You can take a sloth selfie, too.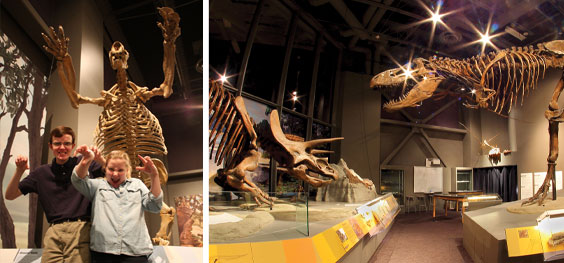 When dinosaurs ruled!
7. Museum Store
Here's a recipe for fun: the museum store! Check out the fun and North Dakota-made gifts.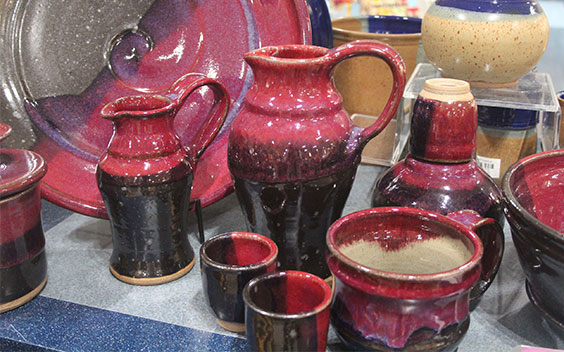 Clay cookware, available in the museum store.
Or find your new Zoom shirt! (You know you need one.)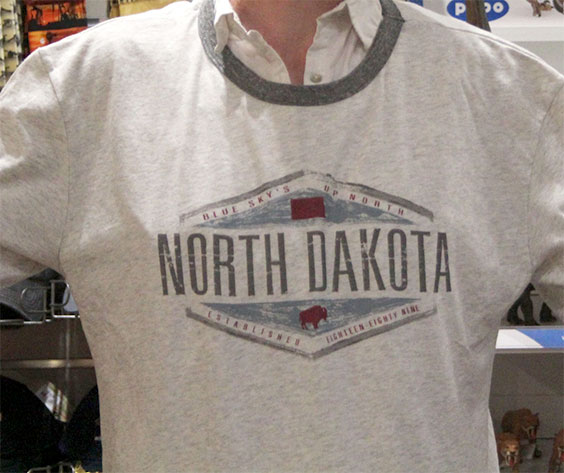 This shirt is online meeting ready.
8. Bison Statue
Normally, we'd say keep a safe distance from our North Dakota bison, but this one on the north grounds is perfect to get close to.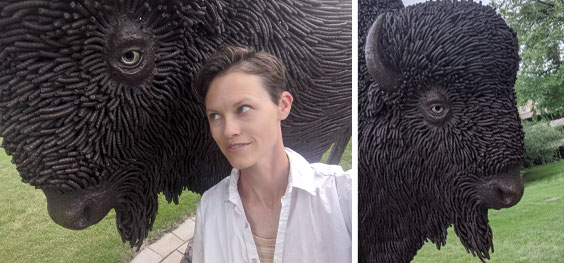 Jessica Rockeman, new media specialist.
9. Inspiration Gallery: Yesterday and Today 1950s Soda Shop
Little known fact: Bring a friend to our 1950s soda shop. There is a table and seating inside for two. Hear what would have been on the jukebox. What do you dance to?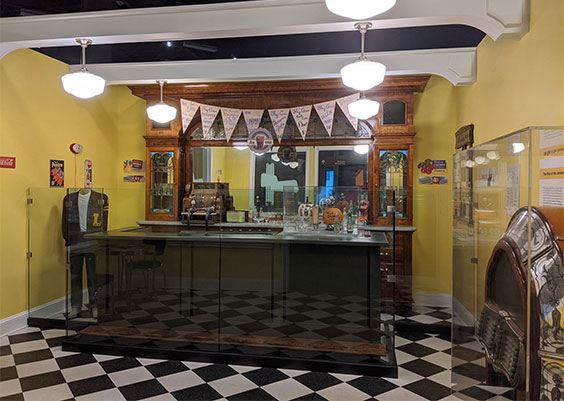 Ice cream is great in any era.
10. Natural History in the Inspiration Gallery: Yesterday and Today
Stay well.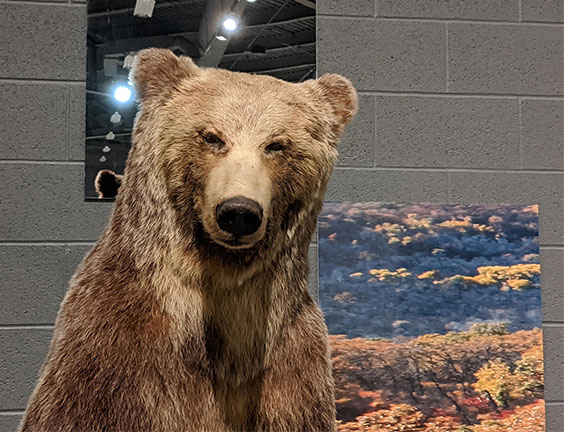 Have a BEARY good day!