November and December are gift-buying months for many people in the United States, which often leads to a shortage of some of the year's must-haves. The day after Thanksgiving, also known as Black Friday, is a popular day for shopping the sales with hordes of crowds hitting America's malls. Since some items are limited in number and are only on sale during certain times of the day, people line up early in the morning, risking frostbite (at least in North Dakota) to guarantee they will get the product at the discount price. Here at the State Historical Society, we've been lucky over the years to snag a few of these coveted items for the museum collection.
In the early 1980s, the most desired toy was a Cabbage Patch Kids doll. By the end of 1983, nearly 3 million Cabbage Patch Kids had been sold. Cabbage Patch Kids were flying off the shelves, and some were being sold on the black market at a highly inflated price.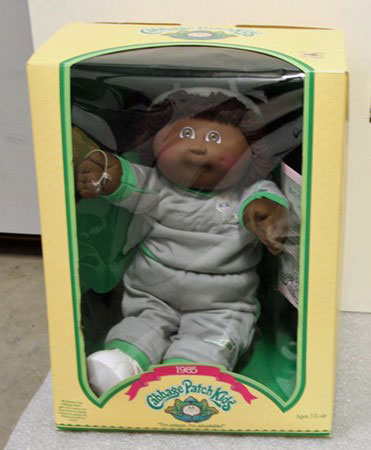 This Cabbage Patch Kid was purchased from Target by the State Historical Society of North Dakota in 1985. The name on her birth certificate is Oriane Adelaide. No staff members were harmed in the procurement of this doll. SHSND 1985.85.1
Beanie Babies were one of the most popular collectibles of the 1990s. Since 1994, collectors have been on the hunt for the tiny creatures, with some more collectible and desirable than others. In 1997, McDonald's had a line of Beanie Babies created for their Happy Meal toys. They sold 100 million Teenie Beanies within two weeks.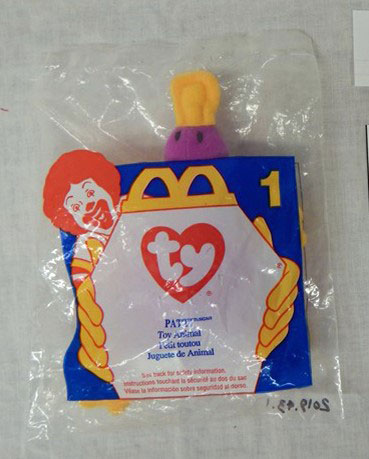 This purple platypus Teenie Beanie appeared in kids' Happy Meals during the late 1990s. SHSND 2019.43.1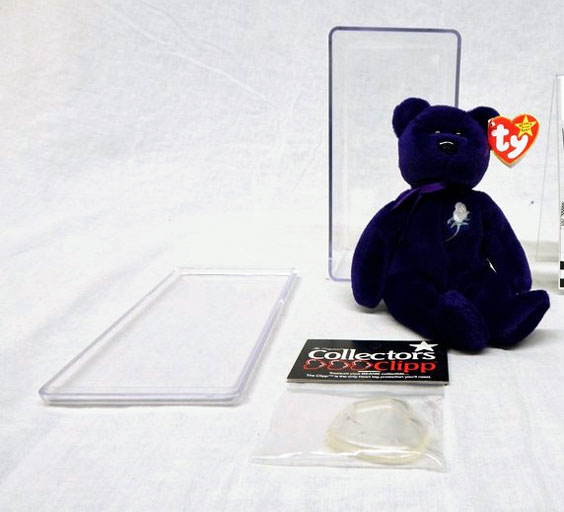 Commemorative Princess Diana Beanie Baby bear released in the months after her 1997 death. SHSND 2019.43.4
The donor of the Beanie Babies, Becky King, and her daughter started collecting them in 1994, eventually amassing more than 500. All were kept with their Ty tags intact, and some even came with plastic tag protectors and in plexiglass protective boxes.
Toys are not the only items in the Black Friday danger zone. Electronics often go on super sale, causing people to throw elbows in the quest to check off their shopping lists. One such item was the fourth generation iPod of 2004. Apple sold 4.5 million iPods during the holiday season that year.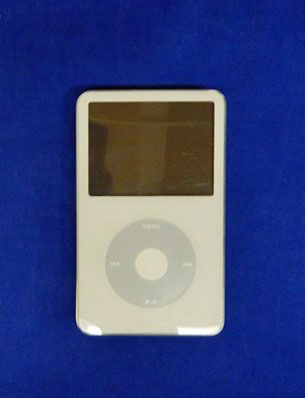 Fifth-generation iPod from 2005 featuring a colored screen and a larger memory than its predecessor. You can all but hear the sounds of Fall Out Boy as you gaze upon it. SHSND 2018.40.1
The Nintendo Wii was released in November 2006 and sold over 600,000 consoles in its first week on the market. Due to its immense popularity, the Wii was soon hard to come by in many markets. The Wii is a different kind of video game option because the controller is a hand-held remote with motion-sensing controls that have gesture recognition. Might one of the contributors to this blog post have accidentally flung a controller across the living room during a particularly intense game of Wii Tennis? You'll never know.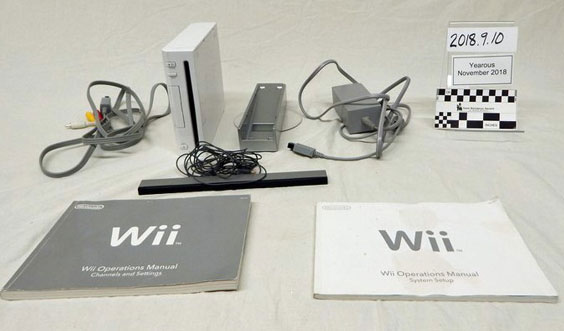 The Nintendo Wii in the state museum collection was a Christmas gift to our donor from herself and her husband in 2008. She liked to play the games because she could get a workout and have fun at the same time. SHSND 2018.9.10
The most popular must-buy gifts each year are usually the iconic toy or cutting-edge electronic item of the moment. Our collections are missing some of these. If you have any of the following, please consider donating them to the State Historical Society. In particular, we would like to add objects with stories (i.e., something loved and used by its owner) to our collection such as Teddy Ruxpin, Transformers, Nintendo NES, Game Boy, Castle Grayskull from "He-Man and the Masters of the Universe," Tickle Me Elmo, Furby (the non-haunted version, please), a Razor scooter, a television with built-in VCR, a Tamagotchi virtual pet, an Instant Pot, an air fryer, and a flatscreen TV. You can offer items to our collections by filling out the donation questionnaire online here.
We hope you had a safe, trample-free Black Friday!