Every woman seems to search for that timeless black dress that looks fabulous and helps them feel fabulous, that they can wear for years and will never go out of style. Fortunately for Donna Weinrebe of Minot, she had no problem finding that elusive dress. In 1936, when Donna was a student at the University of North Dakota in Grand Forks, she wore this lovely gown to a college dance. While it was the height of fashion in 1936, this dress is still fashionable today.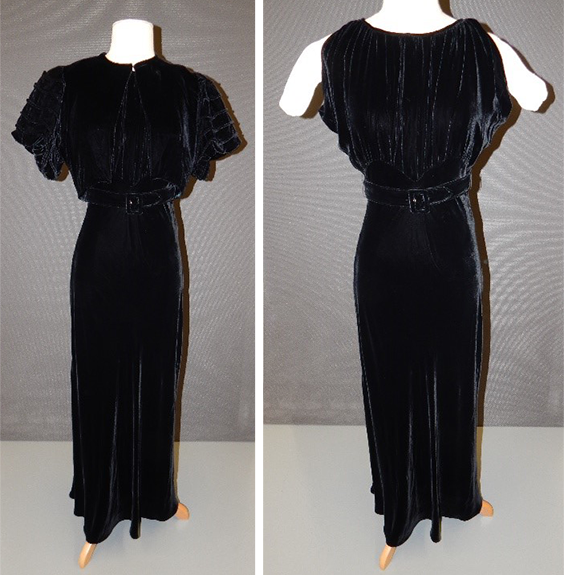 Worn to a University of North Dakota dance, this timeless black velvet gown was donated to the museum collection by Donna Weinrebe in1990. SHSND 1990.253.7
This dress was made for drama. The floor-length, Grecian-inspired gown was created from a luscious black velvet fabric that one of my co-workers described as a "black hole of gorgeousness." It is sleeveless with a scoop neck and a peekaboo slit down the back. Blousy and loose at the top, the dress is fitted at the waist and hips. A matching belt helps to accentuate the narrow waist. To not distract from the dress, the belt buckle and button at the back are covered in the same velvet fabric.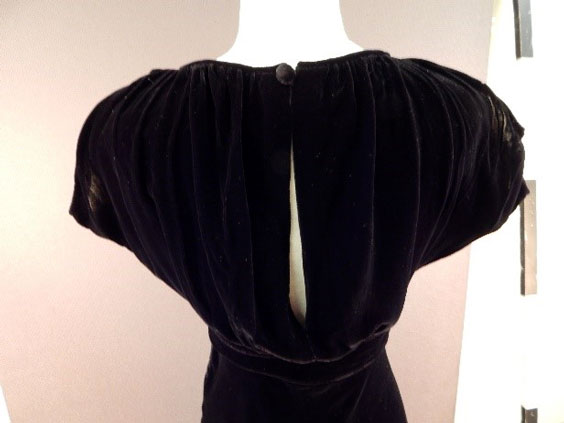 The matching bolero jacket is the one piece that dates the outfit. In the 1930s, puffed sleeves on dresses were in fashion to exaggerate the shoulder and make the waist appear smaller. These puffed sleeves were made with five rows of corded pleats to provide more volume.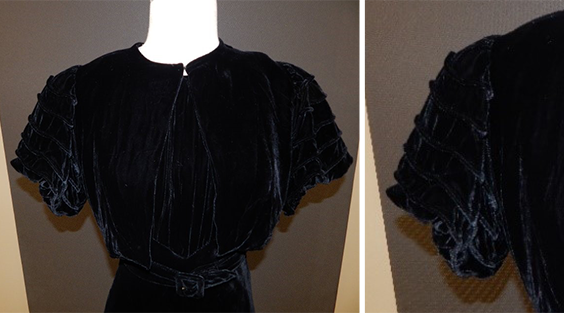 Although not on exhibit in our upcoming fashion exhibit, Donna also wore this gorgeous coat made of the same black velvet and lined in white silk with the dress. The stylish, loose hood would help to keep the wearer warm and her hair in place on cold North Dakota nights. There is only one button at the neckline of the coat. The coat is held closed by ties and an interior loop at the waist.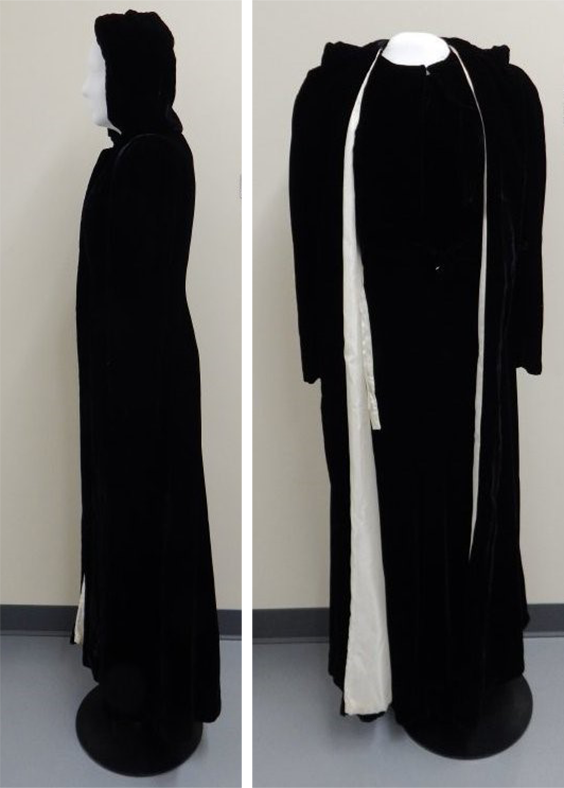 Matching coat. SHSND 1990.253.276
The women of the Weinrebe family were quite fashionable in their day, and this dress is no exception. Few clothing pieces stand the test of time, but by leaving the bolero jacket off, a woman could still attend an elegant event wearing this dress today. No one would know her fashion dates from the 1930s. What classic pieces are in your closet?
The black velvet fabric that makes this dress so lovely also makes it nearly impossible to photograph and capture the details. It is a dress you need to see in person to really appreciate. So, visit Fashion & Function: North Dakota Style when it opens soon to see this timeless dress!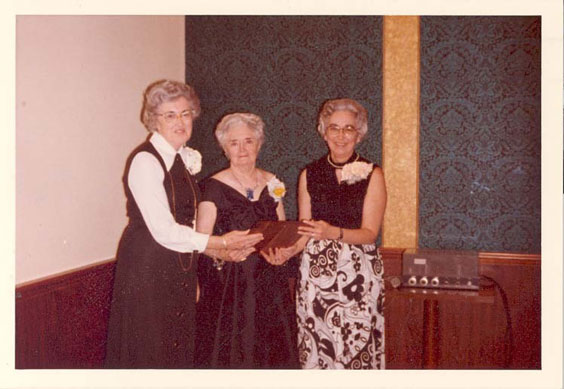 The Weinrebe women of Minot displayed an elegant sense of fashion. Here Ethel is receiving the Minot Sertoma Club's Service to Mankind award in 1974 with daughters Nita (left) and Donna (right). SHSND 10560.0002.00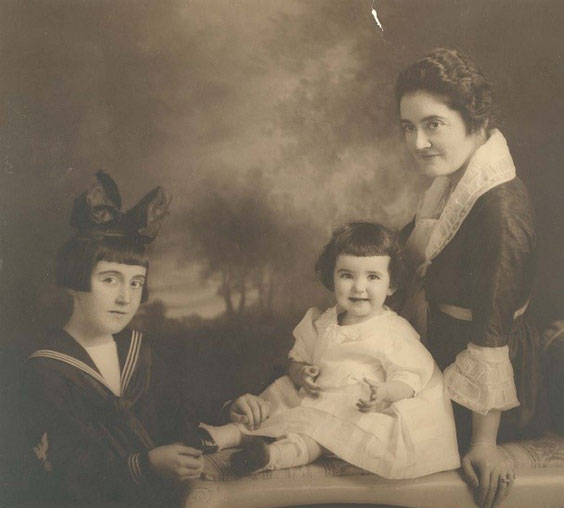 The Weinrebe women were stylish at an early age. Daughters Nita and Donna pose for a portrait with their mother, Ethel, circa 1920. SHSND 10560.0002.00026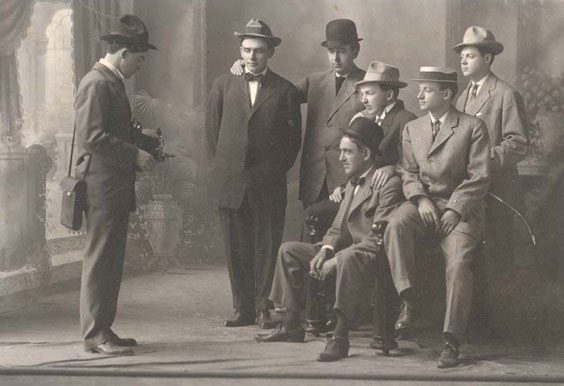 Julius Weinrebe, Donna's father (seated), and his friends were also sporting national trends in men's fashion. Notice their sack suits featuring a boxy cut with a higher neck and shorter lapels. Julius's bowler hat was also the style choice of the day. Circa 1907. SHSND 10560.0002.00016