My October 2018 blog discussed our plan to digitize newspapers beyond what we have done with Chronicling America. We began by sending microfilm to our vendor, Advantage Preservation, who digitizes and processes newspapers from the microfilm. In 2019, we were able to purchase a microfilm scanner so we could do the scanning and processing in-house.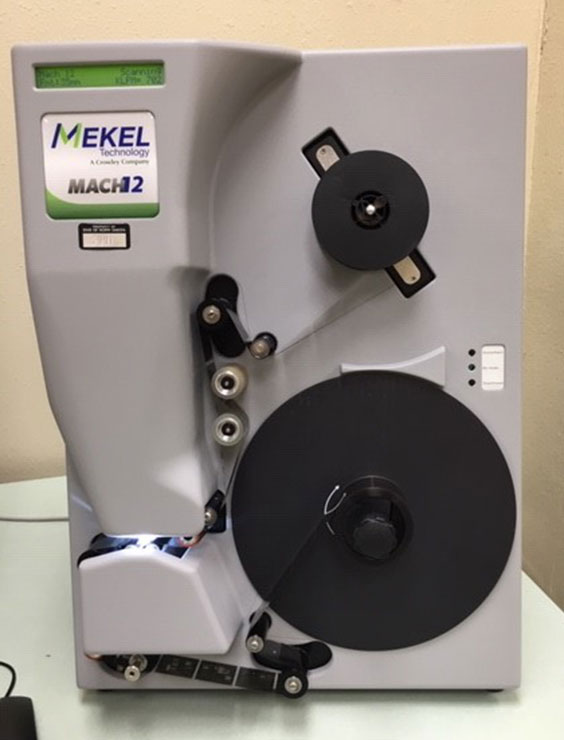 The Mekel MACH12 microfilm scanner
The MACH12 scanner is amazing! It scans a roll of microfilm with about 1,000 images in about six minutes. For some weekly newspapers, that is a whole year of issues.
After scanning, we use the Quantum Process software to make any necessary adjustments to the pages, making sure the scans are clear and easily readable. This is necessary for a successful optical character recognition (OCR) process, which makes the text searchable. After adjusting the scans, we create two digital files for each page–a TIFF and a PDF. The TIFF serves as our preservation copy. This copy of the scan ends up in our digital repository for preservation. The PDF is our presentation copy. This copy is transferred to Advantage Preservation to upload to the North Dakota newspaper site for searching by the public. You can either select a title to search or simply search across all the titles by entering your keyword or a person's name in the search box.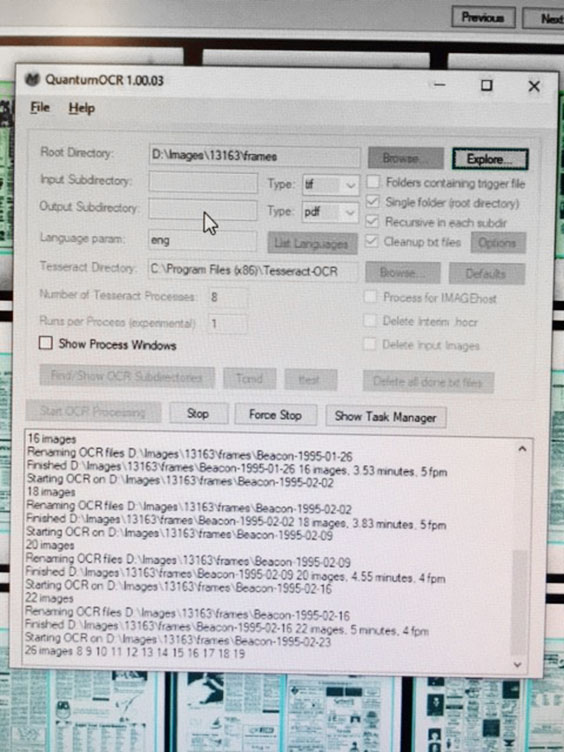 Running optical character recognition (OCR) from home
Since the COVID-19 pandemic, the social distancing orders have many of us working from home. Finding work to do from home could have been a challenge, but working on scanned newspapers from home became a reality with the help of Zoho Assist software that allows me to access the PC connected to the microfilm scanner. The Beulah newspapers (1914-2017) are my focus at the moment. Look for them to be up on the site in the next few months.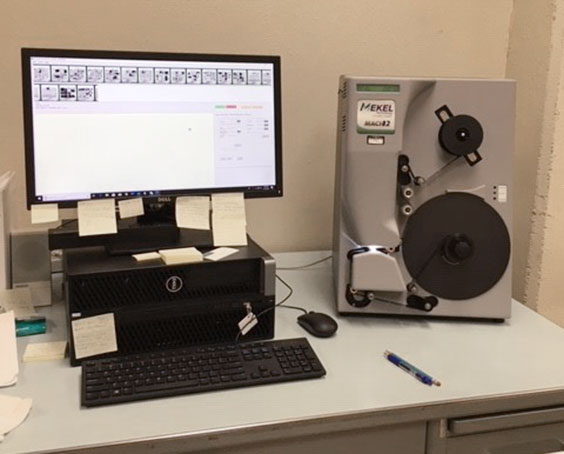 Scanning with the Mekel and PC
The Sanish and New Town newspapers will be next. Both the Beulah and New Town public libraries applied for and received grants from the State Library to have this done, with the permission of the newspaper publishers. For more information on costs and funding opportunities for your community newspapers to be digitized, please contact me at smolander@nd.gov.