Visitors often have personal connections to the history of Fort Totten. Researching the files we have at the site and answering a visitor's question is one of the most rewarding parts of being a Site Supervisor. There are three resources we primarily use. Two of them are primary sources, and the third is secondary.
The first source we use when looking for an answer to a question is one of the three school yearbooks donated to us by former students of the boarding school that operated here between 1891 and 1959. The yearbooks are from 1910, 1939, and 1951. These have great pictures of former students and employees of the school as well as the clubs and sports organizations the school had throughout its history. This past summer, the 1910 yearbook was used to locate photos of two girls who had once attended the school. The girls were ancestors of a woman visiting the site. She was looking for information to help her research her family history.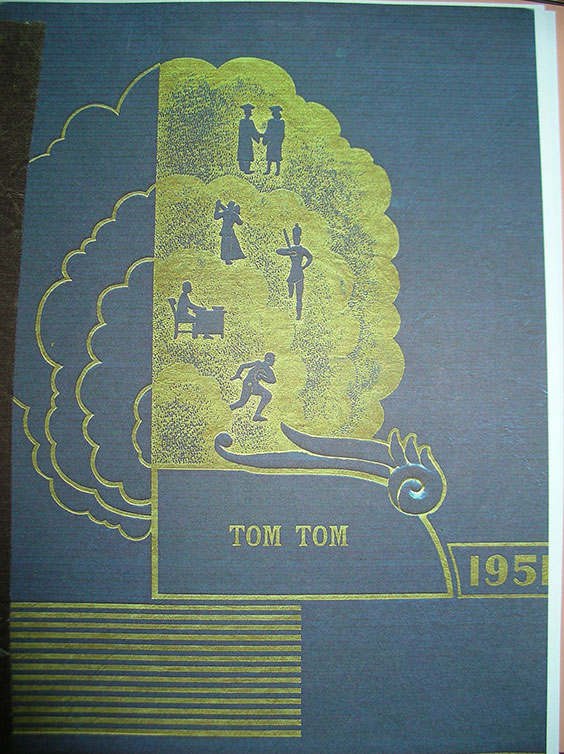 Cover of 1951 yearbook
Archival staff and past Site Supervisors have also compiled wonderful collections of historical photos. Several of these have been placed in a large binder, located at the site. The photos show many of Fort Totten's buildings-- some of which no longer exist. They are a great reference when showing visitors what the Fort used to look like. I used this binder and the historic photos while putting together information to have a gazebo rebuilt two summers ago. The gazebo had been constructed early on in the school era to beautify the grounds.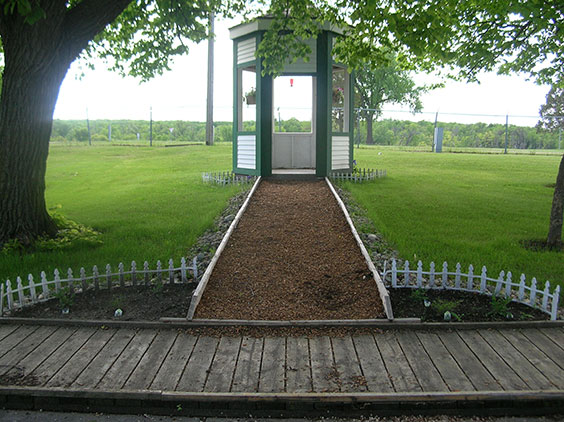 Picture of new gazebo
I also use historic photos to promote the site's history on our Facebook page It has been a great way to interact with the public and to spark conversations about the site. Stories that people share about the site and post on the Facebook page are gathered and put in our site's history files after permission is granted from the author.
The secondary source that I reference the most while searching for answers to visitors' questions is the book, History of Fort Totten, which was written in the 1950s by the United States Department of the Interior and the Bureau of Indian Affairs. The book details the history of Fort Totten, including the Indian Industrial School and Frontier Fort Era. It also has a chapter of oral histories that were gathered by the State Historical Society of North Dakota in the 1970s and 1980s from former students of the school. Four of these oral histories were videotaped and are used in our orientation video.
As a Site Supervisor, I continue to add to the primary source history of the site by recording and saving the stories and memories that are told to me by those who come searching for answers to their questions.