A museum preparator handles objects from storage to display, ensuring that they are safe and secure while allowing the public to have the optimal viewing experience.
If I do my job right, no one should notice. There is a great deal of planning and teamwork with all aspects of an exhibit installation or general maintenance of the museum galleries and state historic sites. I rely on the expertise of supremely qualified experts to help in all aspects of my daily work. This is part 1 of a two-part blog to share some of those efforts.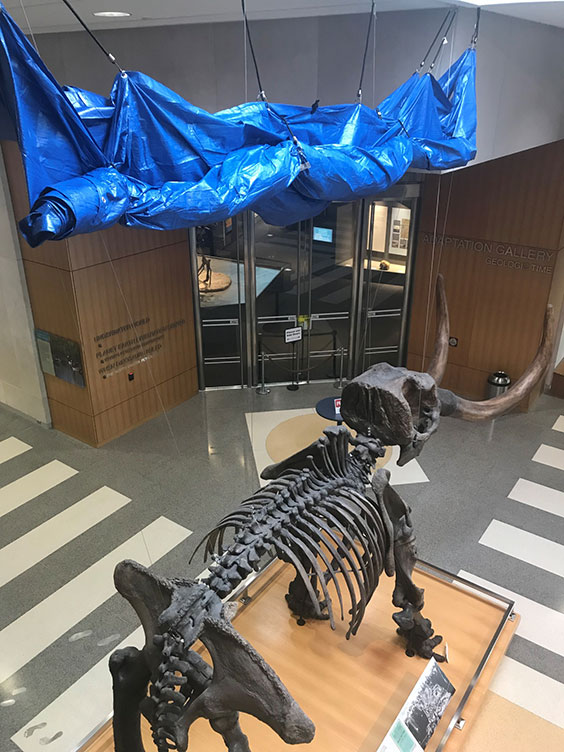 For example, at the North Dakota Heritage Center & State Museum, I had to protect the mastodon while contractors worked on lighting fixtures above it. A protective tarp had to be deployed easily and quickly to protect the object while the contractors worked, but also had to be stowed above the mastodon when not in use so as to not affect the viewing of the artifact. We went with the tent method, which prompted many jokes, some of the best being: "He is the worst at hide and seek," "He is cold," or "He had fleas and we were fumigating." So many jokers!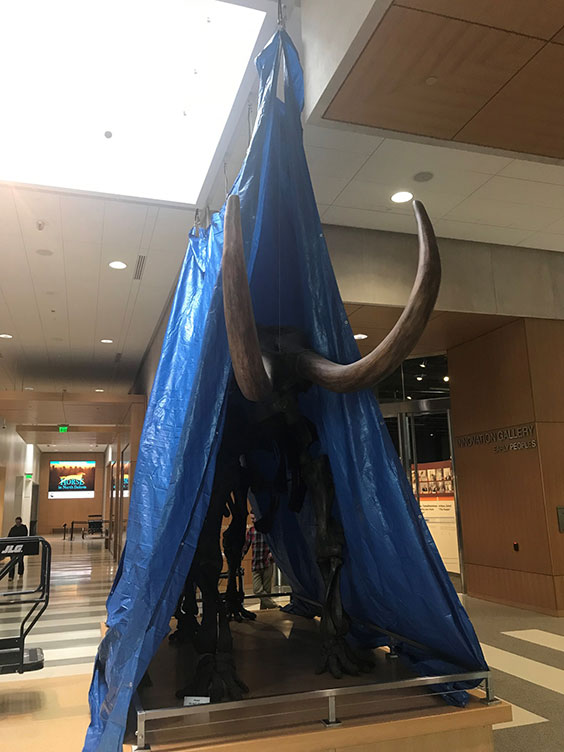 The video below shows the task of taking the mastodon off display in the old gallery, putting it in the Governors Gallery for storage while the State Museum expansion was completed, and then installing it in the current location. Needless to say, I didn't want to take it completely apart to move it again. This video shows the solution. We built a gantry on wheels, attached the mastodon, and took him for a ride…easy-peasy!