As I noted in a post last year, a museum preparator handles objects from storage to display, ensuring they are safe and secure while allowing the public to have the optimal viewing experience. And, preparators have to be ready…in other words, prepared…for anything.
Sometimes you never know what is going to pop up. No matter how much you plan there seems to always be one thing or another that is going to be a challenge. That does make the day go by quicker, though!
Sometimes things happen that are unexpected. Like the roof being torn off one of our artifact storage buildings during a June 2018 storm, and water everywhere. A temporary wall was needed to protect artifacts, and cleanup was necessary from the debris. We ended up building a plastic sheeting wall, until the ceiling could be closed up and a more permanent fix could be found. This picture shows a little more natural light than what is recommended.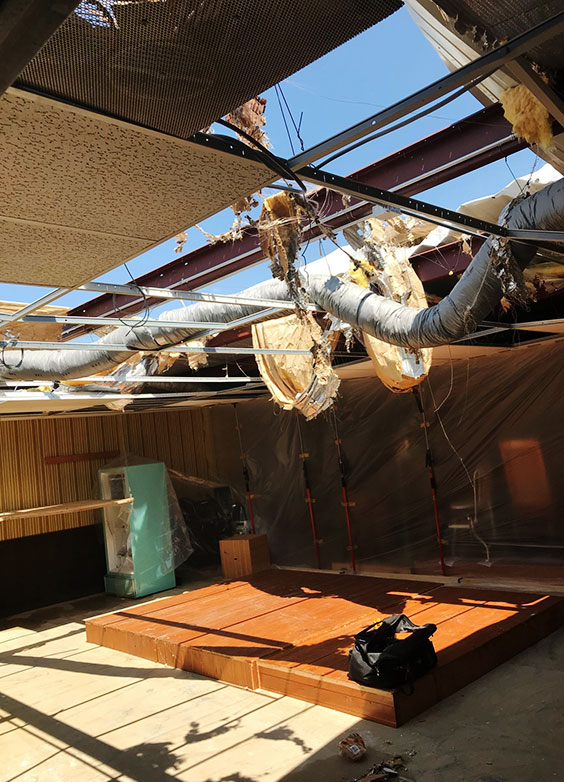 I created a hands-on experience in our Treehouse exhibit for young visitors. This was a project that evolved over time as I found more items. Used in this build:
Blackhawk helicopter engine repair cage
Salvage fireplace insert
Gauges from state surplus
Sewing machine parts
A broken back check valve from my sprinklers
Various acetylene torch apparatus
An original boiler gauge from the State Capitol building
Various handles from obsolete shop equipment
Authentic train CB radio
Various pipe and plumbing supplies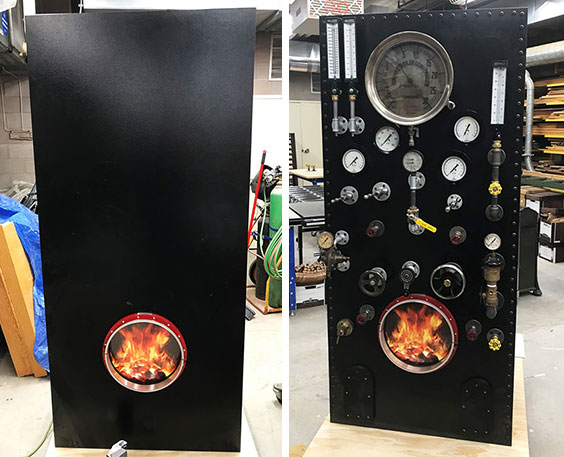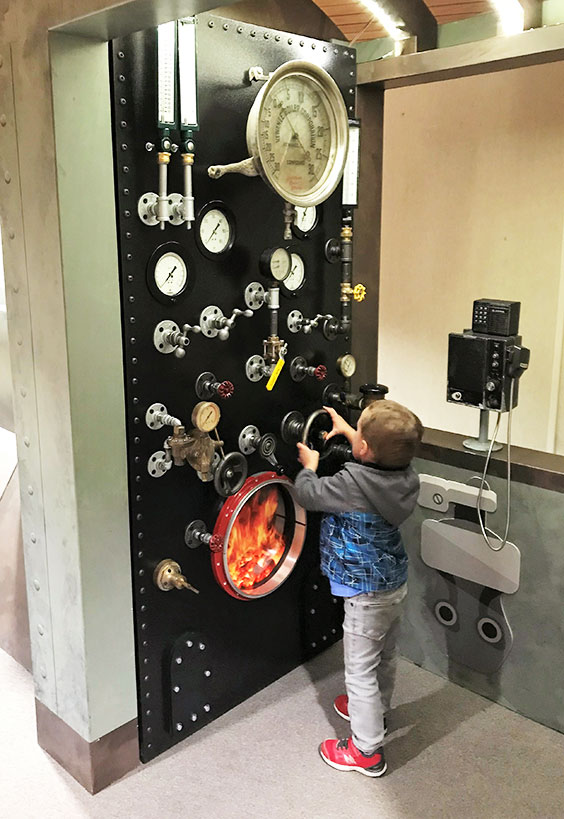 To create our latest Governors Gallery exhibit, we were tasked with coming up with a design that was modern in feel, "easy" to produce, and could be reused from exhibit to exhibit if needed. This is the scale production of the design for our aluminum upright signage.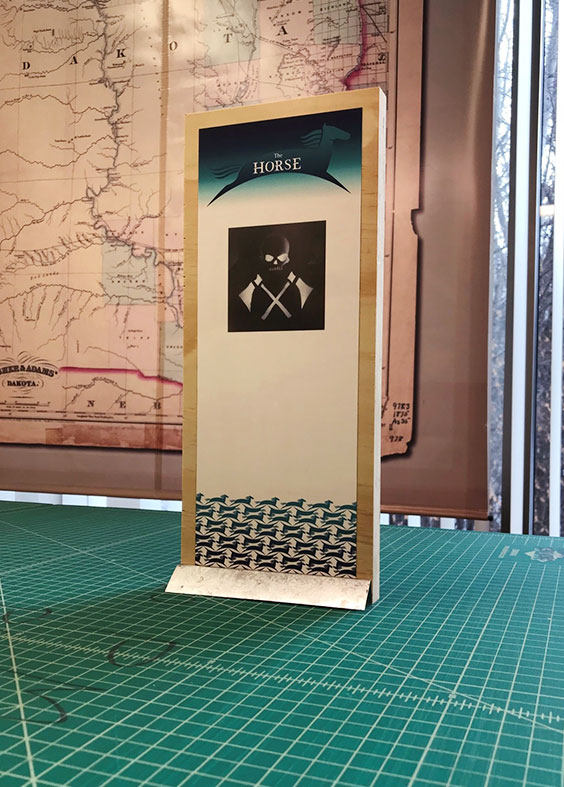 Hmmm, how to get an artifact — in this case, a fire wagon, now on exhibit in The Horse in North Dakota — that was too long onto a platform, which was the only way to get it into the museum? The solution was to use the forklift to raise the front with the back on the platform (then drive forward with the forklift and set it down once it was on the main level). Not so bad, but it did take many spotters to make sure that all was going according to plan.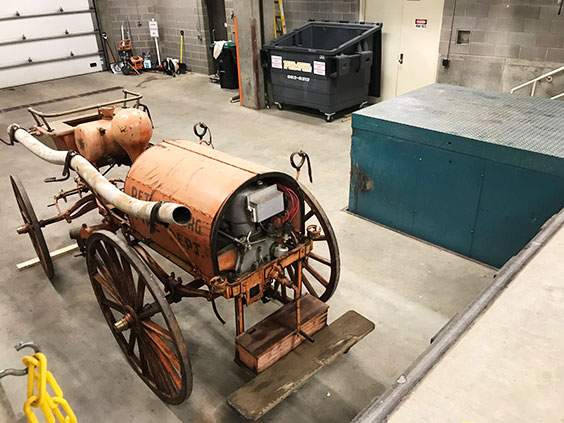 In this photo from Camp Hancock State Historic Site in Bismarck, I am standing on the newly installed rough cut white oak boards sourced from northern Minnesota. It was a challenge to find the thickness, width, and species of wood that would be consistent with the original build. The boards I found are actually used in the trucking industry to deck trailers hauling heavy equipment.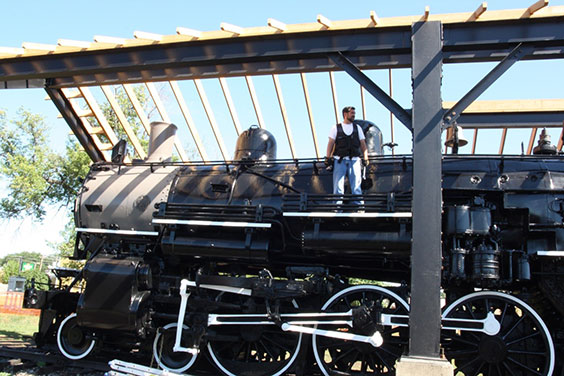 If I do my job right no one should notice — but sometimes they do, and that's the best!