If you have visited Medora, you have no doubt heard of the Marquis de Morès and his dream to transform the Western cattle industry. You may have heard a few colorful stories about the man, as well. Yes, it's true—the Marquis was involved in a gun fight on the outskirts of Medora! It is even possible you heard a myth or two about this French aristocrat-turned-cattleman. No, he didn't break a bottle of champagne over a stake on April 1 to mark the spot where he wanted to begin building his new town. But he did take plenty of other steps that made his legacy memorable and fascinating. Read on to learn a few things you might not have known about the Marquis.
1. He was born in Paris, France, on June 14, 1858, in his mother's family home.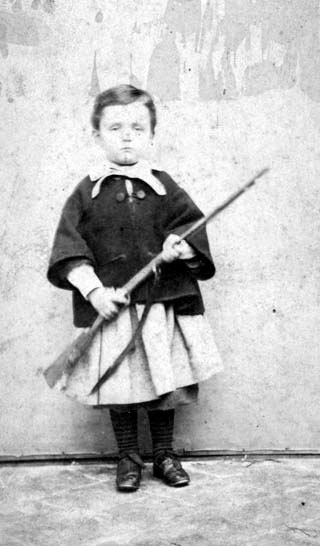 The Marquis showed an interest in the military from a young age. Here he is dressed up like a soldier when he was just a toddler! SHSND SA 00042-00001
2. By the age of 10, he spoke French, German, Italian, and English.
3. During his college years in Paris, he volunteered to serve in the French navy, but due to sickness he was rejected. Nevertheless, he persisted in his education and was admitted to the premier French cavalry school, known as the Special Military School of Saint-Cyr, the equivalent of West Point, where he excelled in his studies to become an officer. He went on to hold a few short posts with the French cavalry in Algiers.
4. He was an incredible horseman, which only added to his success at Saint-Cyr and later helped him find his footing in the West.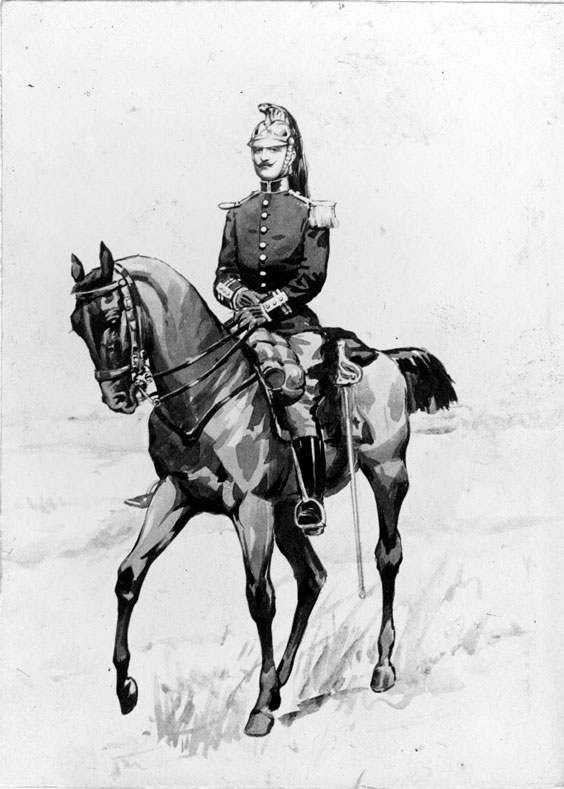 The Marquis excelled at Saint-Cyr, particularly in his equestrian courses. He brought his love of horses with him to Dakota Territory. SHSND SA 00042-00010
5. By 1882, he had killed two men in duels.
6. That same year he met and married Medora von Hoffman on the French Riviera. They honeymooned in Biarritz, France, a town known for its high culture and whale watching.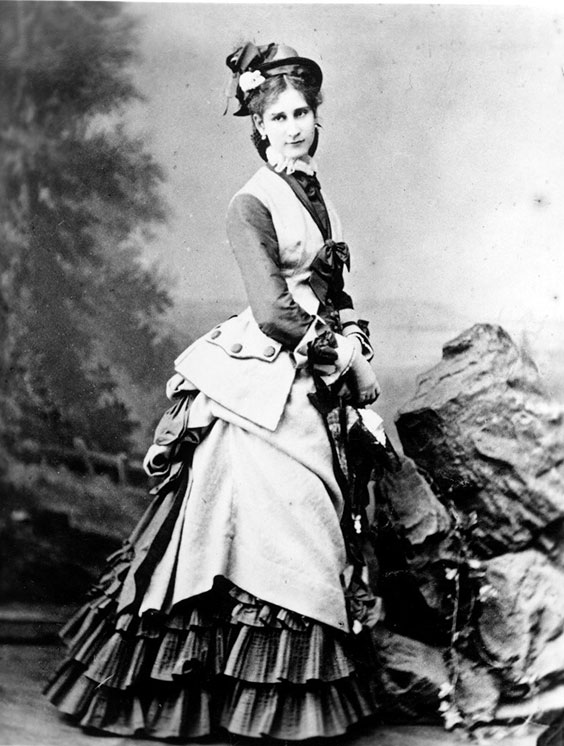 Medora von Hoffman pictured just a few years before her 1882 marriage to the Marquis. SHSND SA 00042-00060
7. After their honeymoon, the Marquis accompanied his wife's family back to New York City and turned his eye toward the cattle ranches of the West. With his father-in-law's money backing his plans, the Marquis packed his private train car and followed the rails to Dakota Territory.
8. The Marquis planned to revolutionize the ranching business in Dakota Territory. Instead of raising cattle on the range, then driving them north to the rail line and shipping live animals to slaughter in Chicago, the Marquis wanted to provide slaughter facilities on the range and ship fresh beef straight to market. Eventually, he hoped to ship beef—and a multitude of other products—up into Canada, down the Mississippi, around the Great Lakes, and to both coasts.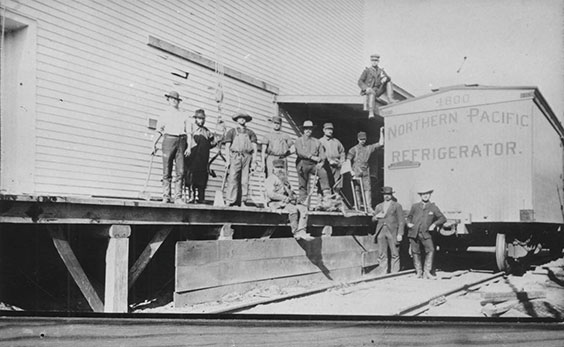 Workers at the Marquis' abattoir (slaughterhouse) pose beside one of his refrigerated train cars. This car would leave Medora and travel all the way to Chicago and beyond, taking fresh Dakota beef to hungry customers in the East. SHSND SA 00042-00150
9. He established a stagecoach line between Medora and Deadwood. For $26 (roughly $600 today), travelers could take a bumpy ride in his stagecoach and in three short days roll into Deadwood. The Marquis envisioned this would help establish trade between his town and the rich goldfields of the Black Hills. He even partnered with Sheriff Seth Bullock to see this vision come true.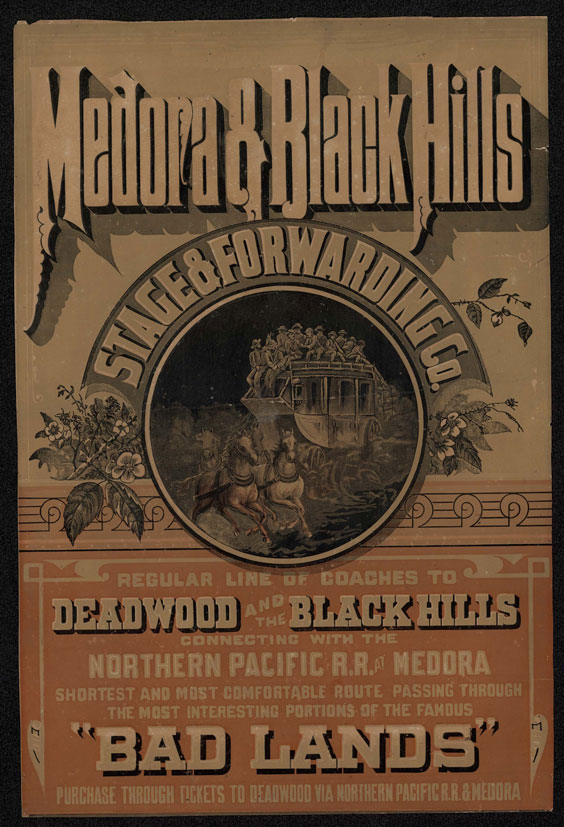 This poster lauded the overland stagecoach between Medora and Deadwood. You can travel almost the same route today—just follow U.S. Route 85 from Belfield to Belle Fourche. SHSND SA 11354
10. After the brutal winter of 1886-1887, the Marquis' plans were put on hold (as were most cattlemen's plans), and he returned with his family to New York City. When his father-in-law withdrew financial support from his Western ventures, the Marquis began searching for other adventures. This eventually led him to northern Africa, where he attempted to establish trade with nations there. On his way through the Sahara Desert in 1896, he was murdered by his Tuareg guides just a few days before his 38th birthday.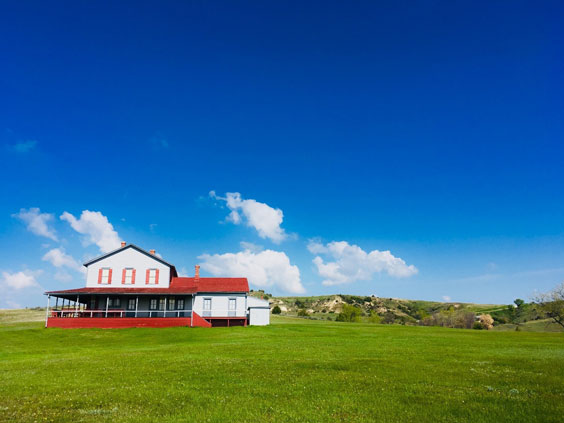 Check out those views. Summer is just around the corner, and the Chateau is the perfect spot to explore on your next vacation. Photo by Tawnya Bulger
There is so much to his incredible story! When you plan your summer holidays, add the Chateau de Morès State Historic Site to your itinerary and discover even more about the Marquis' Western dreams. We look forward to welcoming you!