In March 2017, our colleague Geoff Woodcox wrote about the State Historical Society of North Dakota's Museum Division proactively collecting contemporary objects. Specifically, he wrote about staff going to the Oceti Sakowin camp where many of the water protectors protesting the Dakota Access Pipeline (DAPL) resided. That blog post explains some of the activities staff took part in as they gathered stories and objects from camps near the Missouri River and Cannonball River confluence in south-central North Dakota.
Along with this kind of fieldwork, we have also requested objects from various entities involved with the protests. To cover the many sides of the DAPL protest story, we collected from as many sources as feasible within our staff time and budget capabilities. These sources include, but are not limited to, the Oceti Sakowin camp water protectors, the Standing Rock Sioux Tribe, the Morton County Sheriff's Department, North Dakota Emergency Services (including Morton County Emergency Management), the North Dakota Highway Patrol, the North Dakota National Guard, and media who spent time in the camps. The following is a small sample of those collecting endeavors:
The North Dakota Department of Emergency Services provided us with a piece of concertina wire, also known as razor wire. This wire was placed in coils along the perimeters of various protest sites. (PAR-2017.044)

Morton County Emergency Management gave us riot gear including this riot shield, and other equipment like these flexi cuffs used by law enforcement. (PAR-2017029)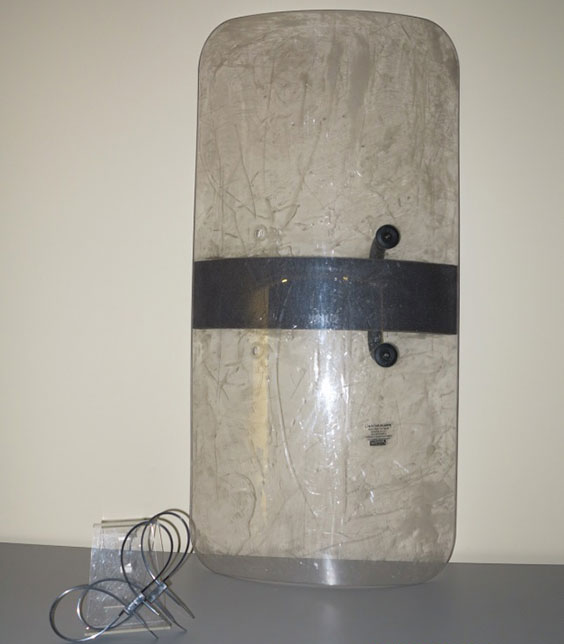 Lauren Donovan, a reporter with the Bismarck Tribune, collected items while gathering information for stories at the camps. We now have multiple items representing camp life, such as this sign with camp rules and a can of baked beans. Lauren also donated the badge she wore identifying her as press. (PAR-2017009)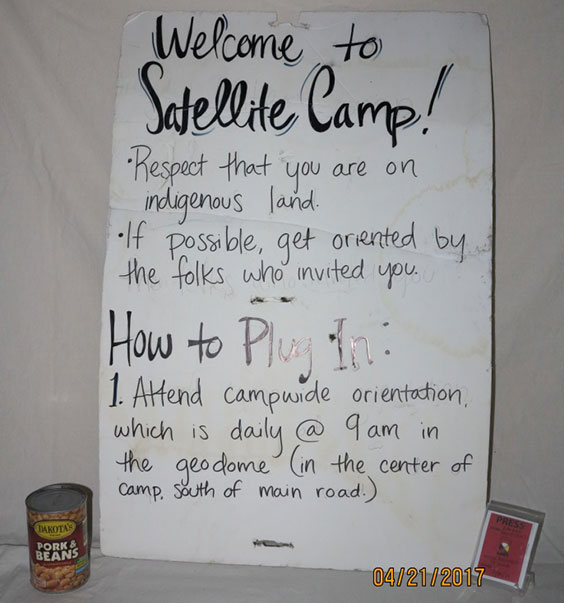 Major French Pope III, of the Army Corps of Engineers, was at the Oceti Sakowin camp negotiating evacuation of the remaining occupants in February 2017. This placard was placed in the window of his vehicle to grant access to the camp. (PAR-2017025)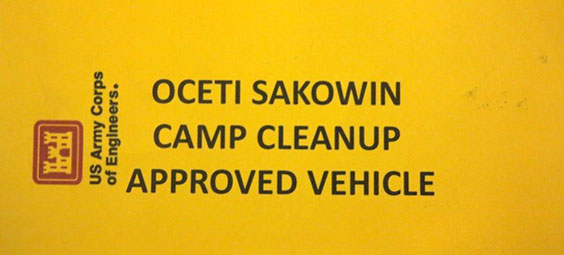 The Department of Water Resources at Standing Rock Sioux Tribe received donated items from across the country to support the water protectors. This handmade flag was sent in by an army veteran from California and is signed with well wishes from a myriad of people. (PAR-2017014)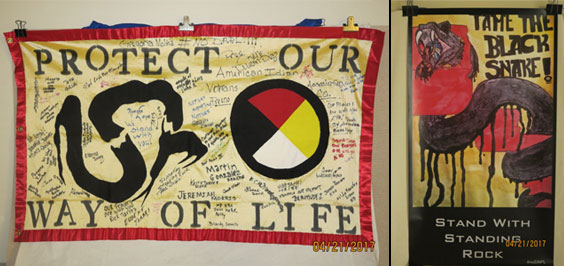 Likewise, the Morton County Sheriff's Department received donated items in support of law enforcement actions. They provided some of those items for our collections. The handprint and drawings are thought to be from a daycare in Mandan, N.D. (PAR-2017045)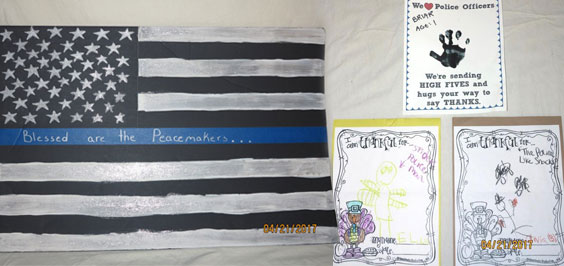 The North Dakota Highway Patrol donated a few items from the Oceti Sakowin camp and from the protest on Thanksgiving Day 2016 that blocked Main Avenue in Mandan, N.D. (PAR-2017041)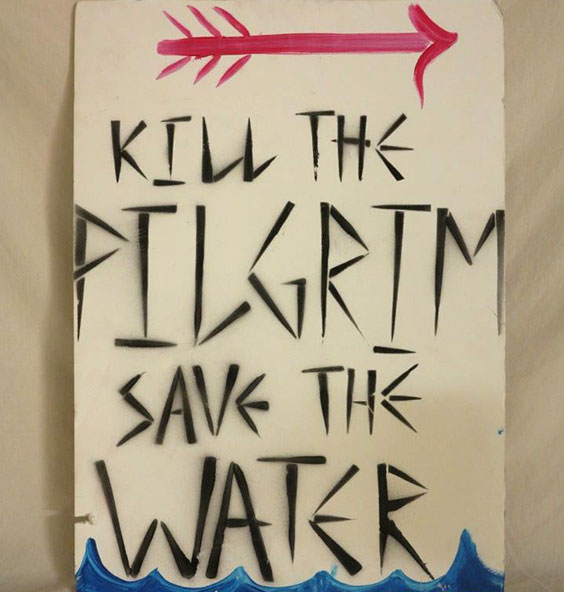 The Museum Division is actively collecting additional items from other sources and the agency would like to begin collecting oral histories. These items will be preserved to tell the North Dakota DAPL story for generations.