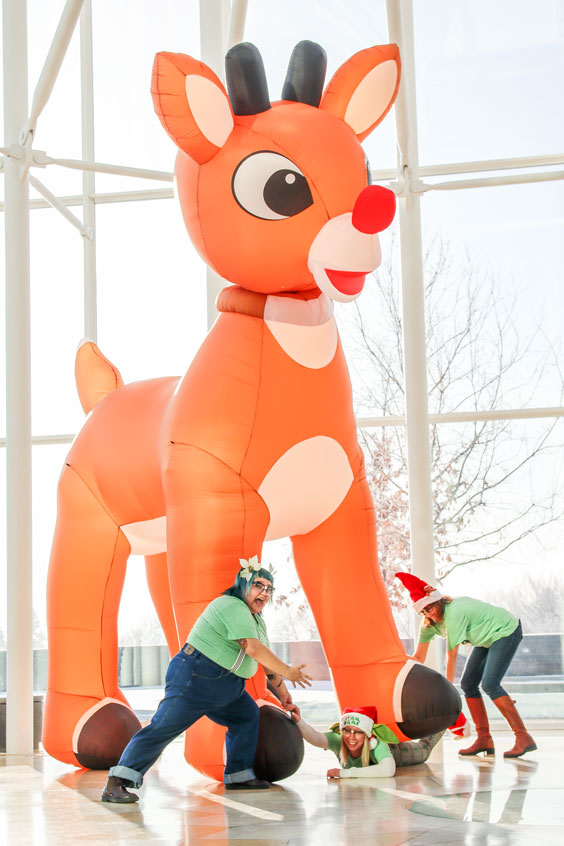 During the holiday hustle and bustle, while sipping iced sugar cookie lattes and searching for the PlayStation 5 and Squishmallows on your shopping list, think about taking an innovative approach to your gift needs. Consider giving your family and friends the gift of spending time together and making memories at the State Museum, or take a road trip to see exhibitions at our state historic sites.
You'll find plenty of new things to see and do. It takes a village of exhibition planners, preparators, new media specialists, education curators, collections staff, writers, editors, museum curators, public information specialists, and others to bring fresh, engaging adventures to visitors. We invite you to visit with your family or friends and explore these special museum additions created by our staff in 2021:
1. Dakota the Dinomummy: Love dinosaurs? Check out our newly updated exhibit of Dakota the Dinomummy. Discover why this rare Edmontosaurus fossil has garnered international attention. Take a selfie with our life-size Dakota artwork on a banner, and touch a 3D replica of its skin. It's the next best thing to petting a real dinosaur!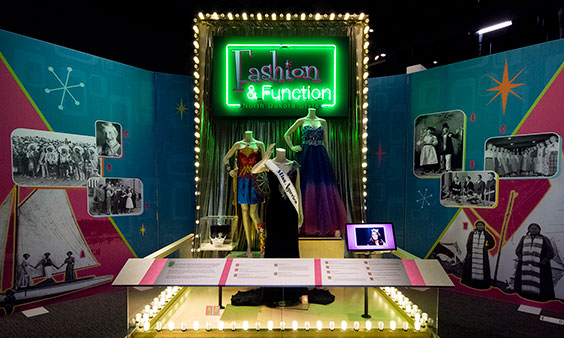 2. Fashion & Function: North Dakota Style: Take in our largest display ever of 400-plus clothing items from the state's collection. View new fashions by contemporary Native American designers, wedding dresses, powwow regalia, Olympic gold medalist Jocelyne Lamoureux-Davidson's hockey jersey, 2018 Miss America Cara Mund's coronation gown, farming and ranching clothes, entertainer Lawrence Welk's suit, and singer Peggy Lee's performance dress. On Dec. 17, we're adding former North Dakota first lady Grace Link's 1939 silk satin wedding gown. She recently donated the elegant dress on her 103rd birthday, and it's worth the visit. Open through November 2022.
3. Ancient Earth: Ceramic Endeavors by Brad Bachmeier: See 26 exquisite ceramic artworks created by this nationally acclaimed Fargo artist. Bachmeier's work is rooted in sustainability and connects the Earth's natural resources with its inhabitants. Open through March 2022.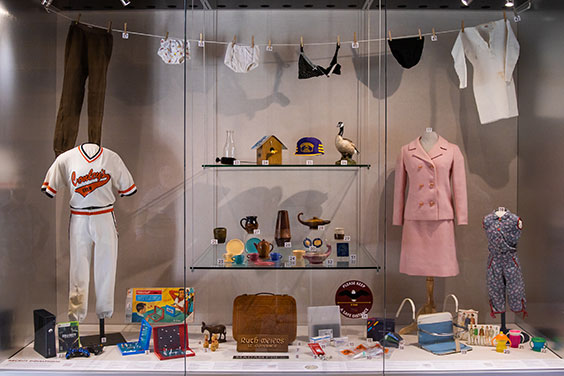 4. Recent Donations: A veritable case of curiosities ranging from underwear to COVID-19 vaccination boxes, the Recent Donations exhibit features more than 40 new artifact donations, mostly gifted by North Dakota citizens. Our curatorial staff selected both serious and whimsical artifacts for your viewing pleasure. Open through November 2022
5. North Dakota Native American Hall of Honor: In September, three individuals were inducted into the North Dakota Native American Hall of Honor. Learn about the contributions of Sitting Bull, Standing Rock Sioux Tribe; Dave Dauphinais, Turtle Mountain Band of Chippewa; and Lydia Sage-Chase, Mandan, Hidatsa and Arikara Nation. Exhibit open through August 2022.
6. Rudoph is lighting up the Northern Lights Atrium! Plan a family photo or selfie with Santa's red-nosed helper. Available during regular State Museum hours every day in December except Christmas Eve and Christmas Day.
7. The James River Café is constantly whipping up new specialty items. Stop in for breakfast, lunch, or a quick snack. My favorite beverage was invented and named about a year ago by barista Myra just for me—the Kim's Brûlée latte, a delightful, caramelly coffee concoction that's sure to put you in the holiday spirit. Look for it on the menu board, and let me know if it becomes your favorite latte, too!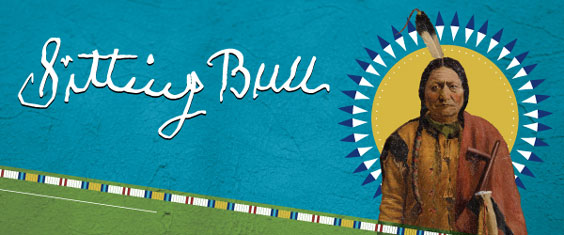 8. Sitting Bull: Visit the Missouri-Yellowstone Confluence Interpretive Center near Williston to learn about the life and legacy of Sitting Bull. This exhibit pops with lush colors and a rich historical telling of Sitting Bull's life, leadership, and legacy. Open through May 2026.
9. Theodore Roosevelt Presidential Library prototype of an exhibit exploring TR's childhood: Enjoy this 12-minute storytelling and interactive experience in our temporary exhibit gallery at the Chateau de Morès Interpretive Center in Medora. We're excited to share this experience as we look forward to the opening of the presidential library in 2026.
This festive season, I hope you'll find time to share a museum or state historic site visit with those you love. The gift of learning, laughing, and exploring together (a cup of Kim's Brûlée in hand, natch) just might make history as your most savored memory.
Happy holidays from all of us at the State Historical Society of North Dakota!