231,134 – Number of people who visited the North Dakota Heritage Center & State Museum in 2015. What an amazing response!
65,000+ - Number of square feet of exhibit space managed by the State Historical Society of North Dakota across the state. How many of our interpretive centers and historic sites have you visited?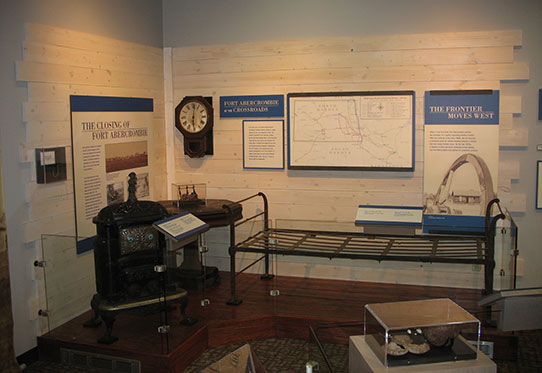 In 2008 Fort Abercrombie State Historic Site opened a new interpretive center and permanent exhibit.
8,000+ - Weight in pounds of Dakota the Dinomummy, which staff has moved five times. Prior to the last move, however, preparation work by the North Dakota Geological Survey removed 3,000 pounds of stone matrix, for which our backs are eternally grateful.
925 – Number of objects on display in the Inspiration Gallery. The tallest, at more than 23 feet, is the 1942 wind generator. The International Boundary Marker, acquired in 1905, has been in the State Museum collections longer than any other item.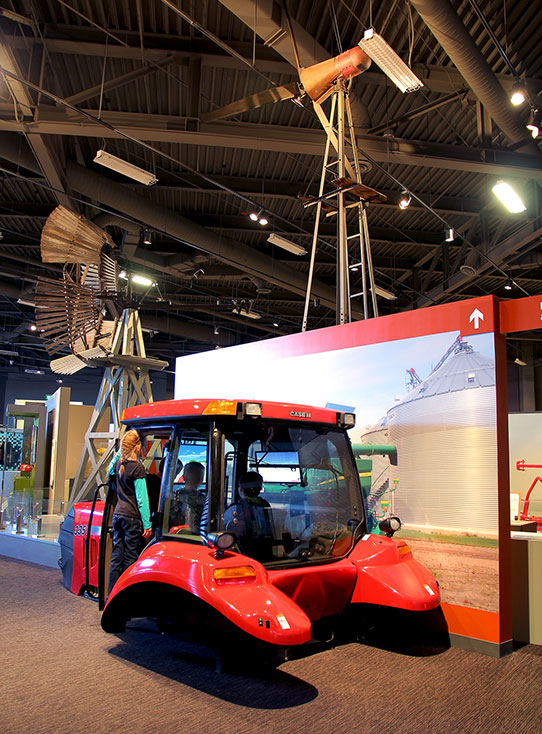 The tallest object on display is often overshadowed by one the most popular – the interactive tractor!
128 – Number of plastic potatoes that were found when moving offices in 2015. Those with especially good memories may recall a dozen or so of these potatoes being on display next to the John Deere tractor in the ND Heritage Center before the Expansion. Apparently there were some left over…
5 – Words per second that an average museum visitor reads. Exhibit writing aims to hit that sweet spot where all the essential information is conveyed, but done quickly enough that visitors stay engaged and do not walk away.
5 – Number of national awards the State Historical Society has won since 1999 for the exhibits: Early Peoples, Encountering Fort Totten; How Does Your Garden Grow? Gardening in North Dakota; No Two Horns: A Gallery of Art and Exploits; and Scared Beauty: Quillwork of Plains Women
3  –  Number of full-time staff in the Exhibits Department for the State Historical Society of North Dakota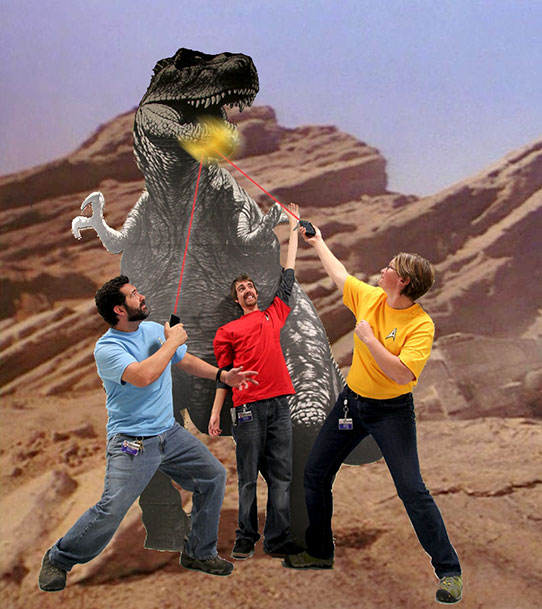 The Exhibits Department bravely faces all exhibit-related challenges; even dinosaurs.