You might have read the title of this blog post and wondered who or what are the history nerds. It all started with a request for me to design a specialty T-shirt for the store at the North Dakota Heritage Center & State Museum.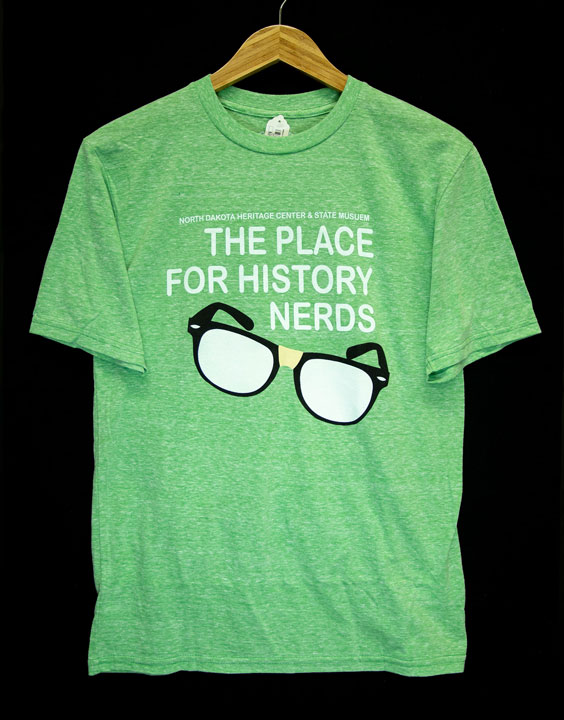 After a few staff in my department bought the tees, we decided to do a photo shoot wearing the shirts to promote them. Why take a standard photo when we could dress up as nerds and showcase areas of the State Museum in fun and creative ways? Just like that, the history nerds were born.
To date, we have done photo shoots in many different areas of the building promoting exhibits, artifacts, holidays, and the Museum Store. Our initial photo shoot was in The Treehouse, a museum exhibit especially for young children that introduces them to the museum world. It seemed like the perfect place for our first photo shoot since the history nerds are really kids at heart.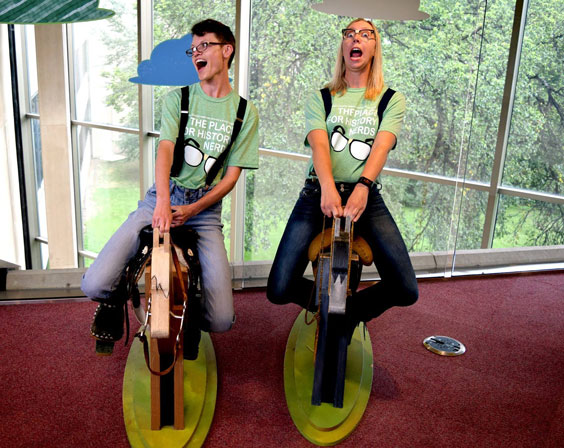 During each photo shoot, we start with a walk around the location to gather inspiration and see what clever ideas jump out at us. New Views of the Universe: Hubble Space Telescope, a traveling exhibition on loan from NASA in 2017, had a ton of opportunities!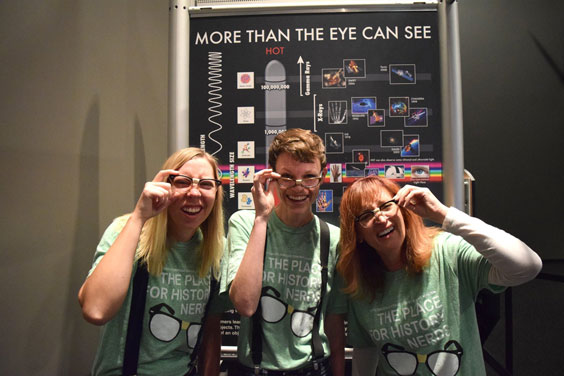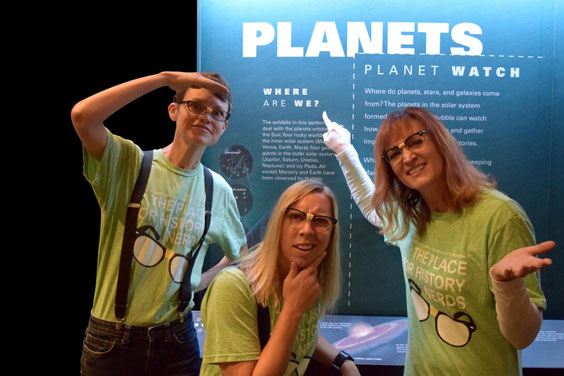 My favorite photo shoot so far has to be the one with Rudolph the Red-Nosed Reindeer. Each year around Christmastime, we set up a giant inflatable Rudolph in the Northern Lights Atrium. How could we pass up the opportunity to take photos with it? I like to call this one "History Nerd Got Run Over by a Reindeer."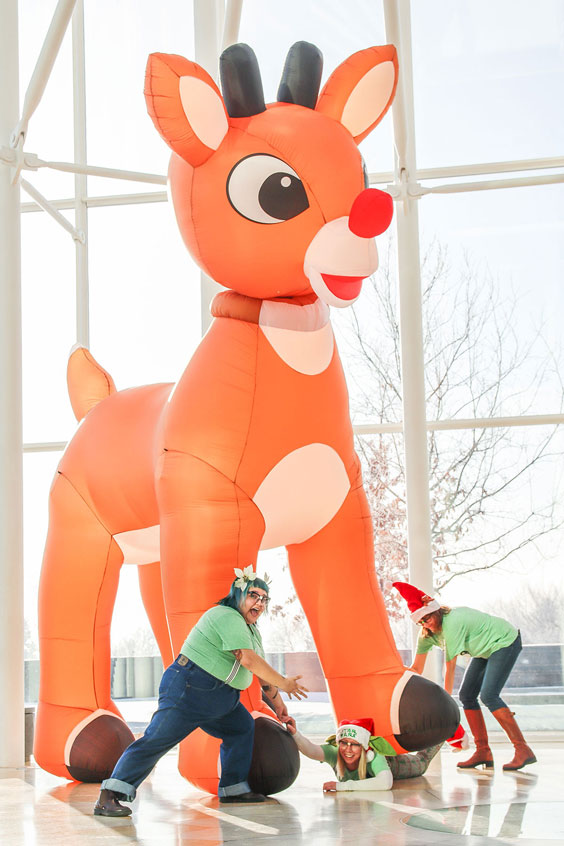 If you come across people at the ND Heritage Center dressed as nerds and wearing the green T-shirts, now you know why. Maybe we'll even venture out to some of our state historic sites one of these days. In the meantime, you can keep an eye out for the next history nerds post on our Facebook and Instagram accounts. Don't forget to follow us @ndmuseum!
Until then, we leave you with the Miss America wave goodbye.