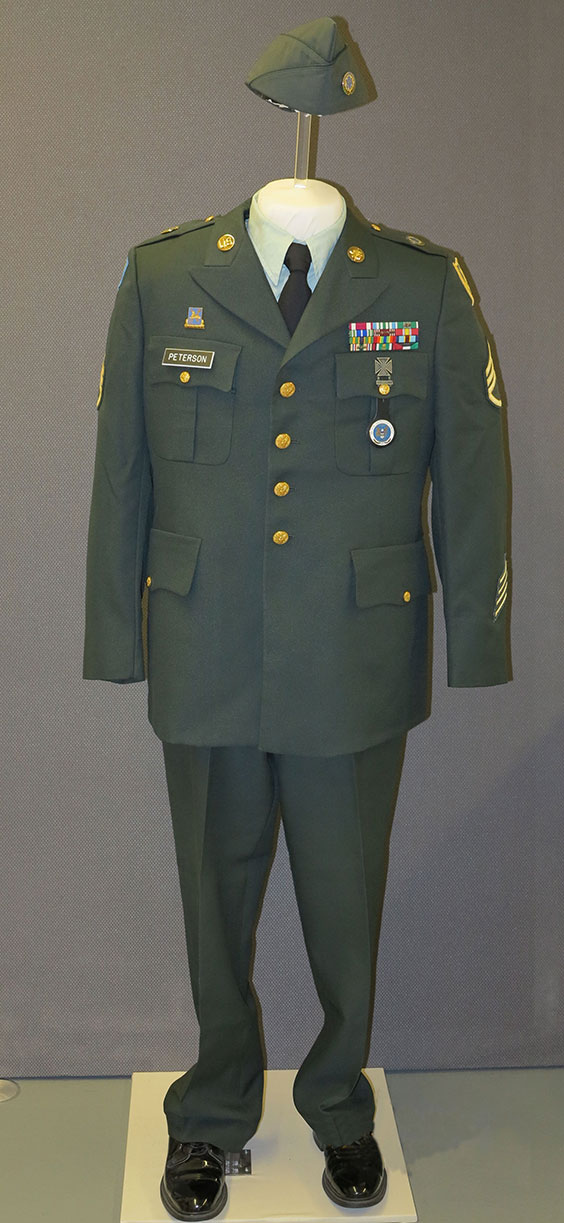 US Army Sergeant First Class Kurt Peterson's dress uniform.
There are times that the State Historical Society receives donations that have a wealth of history and information. These are the best kinds of donations, because they make interpretation and research easier and more valuable. One such recent donation is from Kurt Peterson. Kurt, raised in Bismarck, joined the US Army in 1980. During his unusual career path, he was in military intelligence, worked as a Russian linguist, served in the Gulf War, and was an interpreter and inspector for Intermediate-Range Nuclear Forces (INF) and Strategic Arms Reduction Treaty (START I) treaties. These are some highlights from Kurt's global adventures and the related objects he recently donated.
The Berlin Wall
In January 1990, while stationed at Augsburg, Germany, Kurt and a friend set off to Berlin to see the crumbling Berlin Wall, which had separated communist East Germany from West Berlin for 28 years. They parked near the Brandenburg Gate and the Reichstag and found some Berliners hammering on the wall. Kurt and his friend borrowed a bolt-cutting tool and cut pieces of the wall's rebar. Then they borrowed the hammer and chisel and removed small painted pieces of the concrete wall.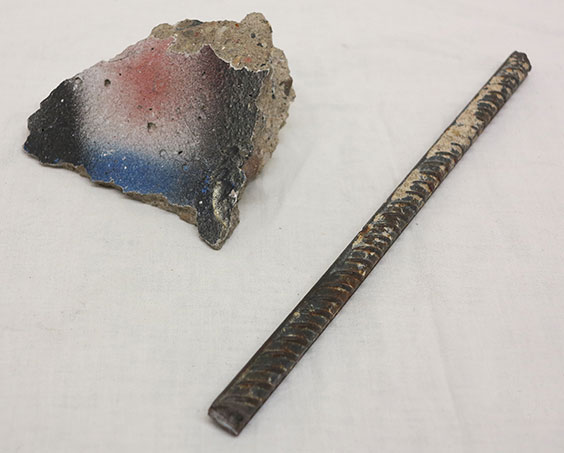 Piece of the Berlin wall's painted concrete and rebar.
Diplomatic Courier Duty
In 1972, the US State Department signed an agreement allowing the Soviets to have control over design and construction of the US Embassy in Moscow. Ground broke for the building in 1979. After two years of construction a team of security specialists discovered that the Soviets had integrated eavesdropping devices into the infrastructure of the Embassy. By 1987, the US Government decided to refurbish the existing structure using materials shipped in from Helsinki, Finland. Kurt applied for courier duty with the State Department . After a week's training in April 1990, he flew to Finland. He completed 10 trips from Helsinki to Moscow, about 750 miles, and traffic hit top speeds of 40-45 miles per hour. During each trip, a wire with the lead seal was placed on the latch closing the truck and only opened after the truck arrived in Moscow to unload its contents. This was to ensure no one tampered with the building supplies en route to Moscow.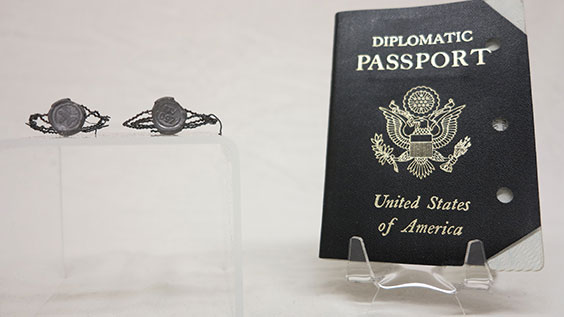 Kurt Peterson's diplomatic passport and two customs seals used to secure supply trucks traveling from Helsinki to Moscow. He kept these seals after the trucks were opened in Moscow.
Gulf War
As a Russian linguist, Kurt never thought he would be deployed to Saudi Arabia.I In 1991, however, he worked with the Kuwaiti Army listening to Iraqi radio communications to determine their location.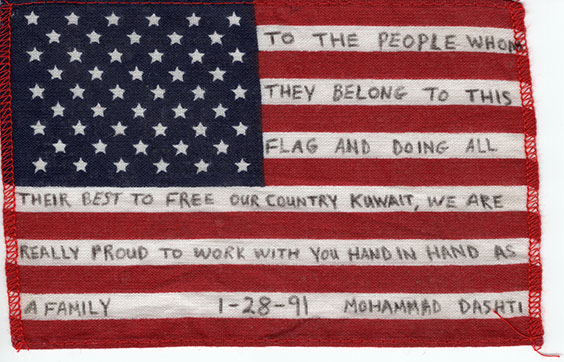 Presentation flag given to Kurt by one of the Kuwaiti military personnel.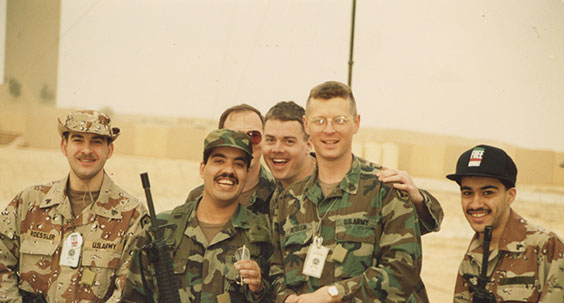 Group of four American and two Kuwaiti military members. Kurt is in the middle.
Inspections
The Strategic Arms Reduction Treaty (START) was signed on July 31, 1991, and entered into force at the end of 1994. START was the first treaty to call for reduction to the strategic nuclear missiles of the United States and Soviet Union. Kurt became a START inspector/interpreter for US inspection teams deployed to the former Soviet Union. He inspected treaty-related facilities and equipment and translated oral and written communication in Russian and English between diplomatic representatives. He also performed escort duties for the former Soviet Union inspection teams at US facilities.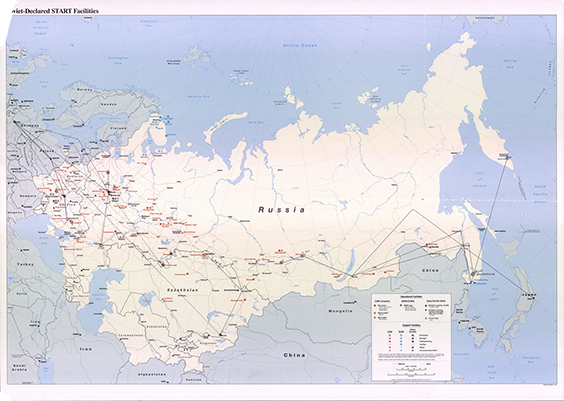 Map of Russia with all of the inspections sites Kurt visited circled. Click map to see larger.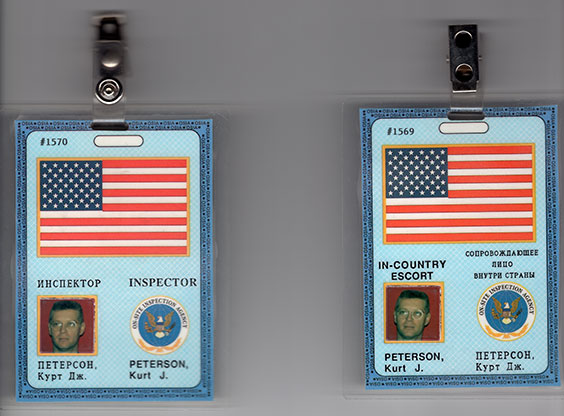 US and Russian identification badges.
We're always seeking interesting objects related to North Dakota. Do you have a collection with a North Dakota connection to consider preserving at the State Historical Society of North Dakota? Please view our Collection Priority List and fill out a Potential Acquisition Questionnaire.