In honor of Veterans Day, I decided to highlight a military recent acquisition to the museum collection.
Radar bomb scoring sites were developed during World War II, by the Army Airforce Tactical Center, to more accurately bomb at night and in poor weather. The Strategic Air Command, established in 1946, controlled most of the US nuclear weapons until after the Cold War. The SAC supervised these radar bomb scoring sites to improve accuracy through training and practice. The 1st Radar Bomb Scoring Group's mission was to provide the best training, which included simulated unguided bomb drops, and comprehensive evaluation of Strategic Air Command's aircrews.
Staff and equipment for the Radar Bomb Scoring site (RBS), located off 43rd Street in north Bismarck, arrived from Marrakesh Africa in 1958. The building site was designated Detachment 10 and later redesignated as Detachment 14. A radio antenna is now located near the former site. An average of 80 to 90 air force personnel occupied the site at a time. They scored the bombing accuracy and countermeasure capability of the B-52 bombers out of Minot AFB and the B-58s from Ellsworth AFB in South Dakota.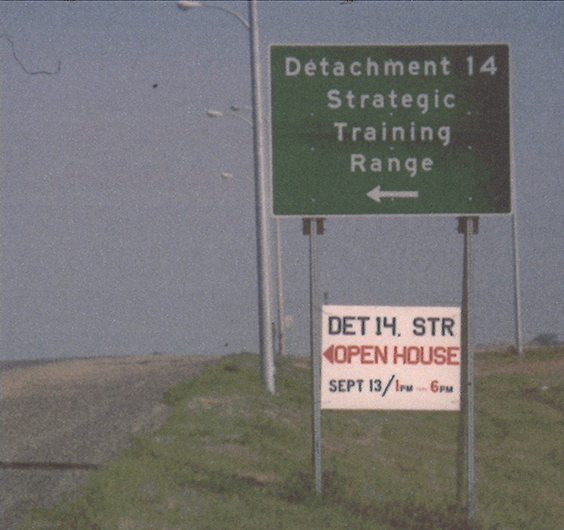 Road sign to Detachment 14 in north Bismarck for an open house in September 1981.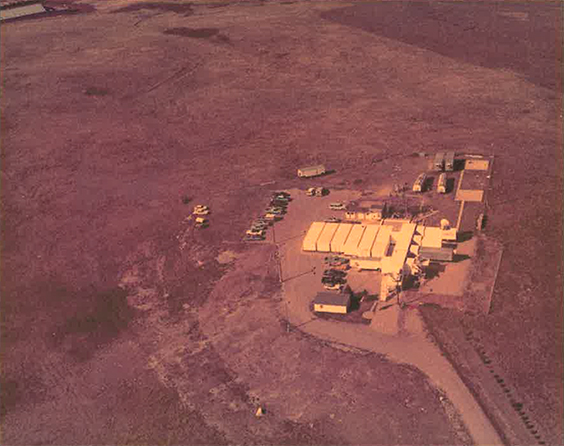 Aerial view of Detachment 14 taken in the 1970s.
John Ringland made the radar site model in April 1975 to honor Col. Alvin E. Prothero upon his retirement from the US Air Force. Prothero was commander of 1 Combat Evaluation Group (1CEVG) from July 1, 1971, to April 25, 1975. Ringland was stationed at 1CEVG headquarters in Barksdale AFB in Louisiana from 1966 to 1975. Col. Prothero wanted the radar site model to remain at the 1CEVG headquarters at Barksdale Air Force Base for display in the office as a visual example of a radar site. Eventually it was displayed at the Barksdale Air Force Museum and then returned to 1CEVG for display before being given back to Ringland.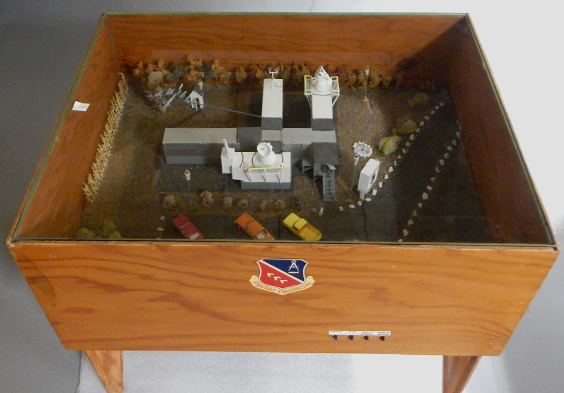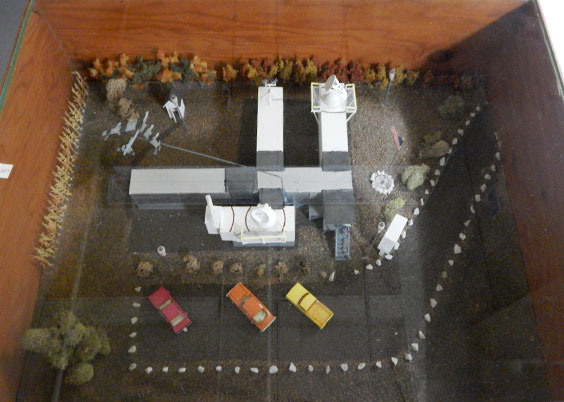 2019.00011 Model of a bomber radar scoring site, similar to that of Detachment 14 located in Bismarck. When plugged in, the plane rotates above the building and the radar rotates to track the plane. The motors running the plane and radar were removed from a plotting board used to track B-52s at Barksdale AFB. It is 13inches high (not including the legs), 24 inches deep, and 31 inches wide.
Our donor, John Ringland, was stationed at the Bismarck Radar Bomb Scoring (RBS) site three times throughout his Air Force career of 23 years. Ringland's first assignment to the Bismarck RBS was in May 1965. He returned from 1975 to 1980, and again from 1983 to 1986, when the Bismarck site closed and moved to Forsyth, Montana. Ringland retired from the Air Force as a senior master sergeant in 1987.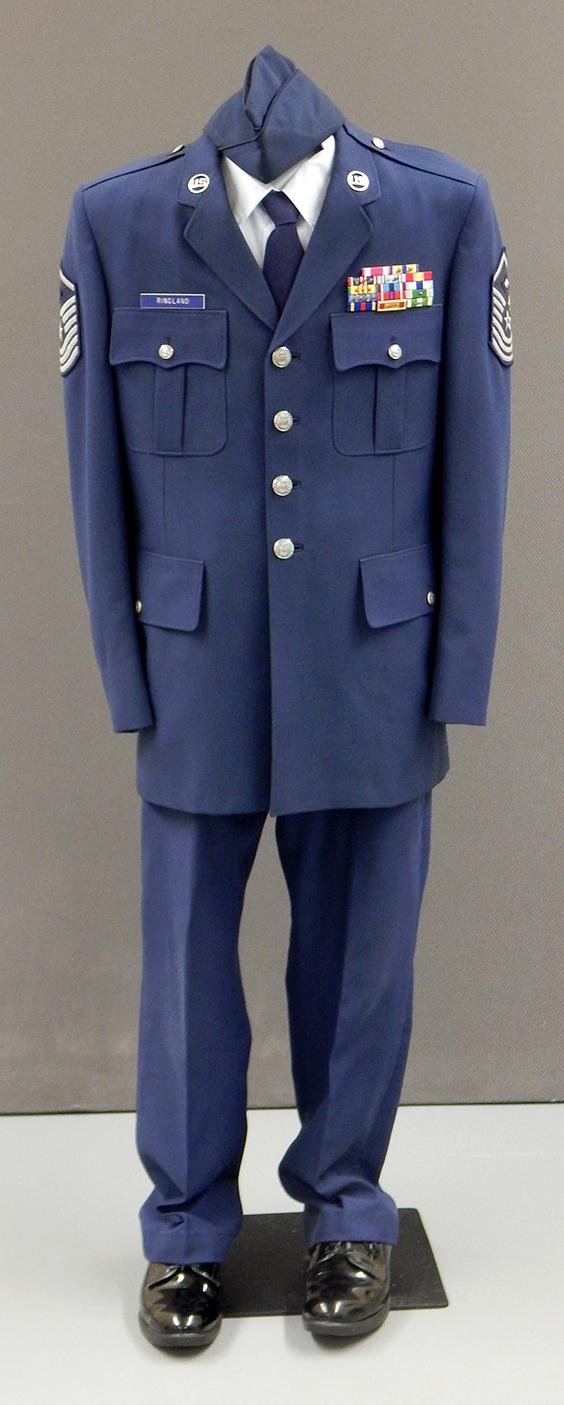 2019.00048. John Ringland donated his Air Force uniform including the jacket, shirt, tie, pants, cap, socks, and shoes.
Thank you to those who served.