When I started as the assistant curator of Collections last August, I knew there would be a learning curve, and I am excited to share some of my memorable experiences.
1. Preventative Conservation (aka dusting): Ever walk into the North Dakota Heritage Center & State Museum galleries and think, "Gee, I wonder who cleans this stuff?" Turns out, it's me! Let's be clear, the custodial staff work hard daily to keep the whole building clean. But it's my job to clean the artifacts on exhibit. All galleries are ideally cleaned every three months. Any artifacts not enclosed in casework are dusted with cotton cloths, soft brushes, or a low-suction vacuum. Preventative maintenance like this discourages pest activity from bugs and rodents, and ensures the long-term stability of the artifacts. And ultimately, I get to dust a mastodon.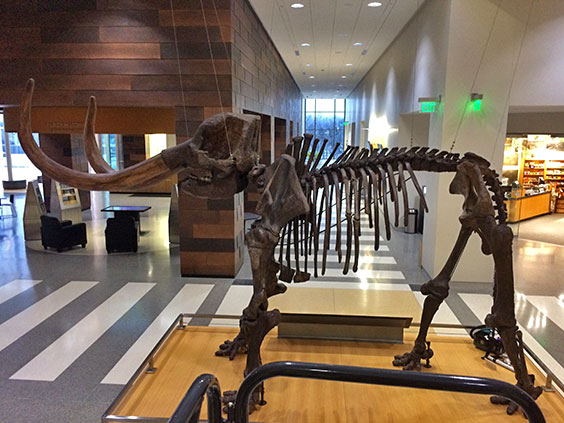 A view from the top. Dusting the mastodon.
Verdict: Cool, definitely cool
2. Moving Large Artifacts: SHSND has off-site storage buildings to house large items like cars, farm equipment, and buggies. This means when large items are going on display, staff need to move them from one side of town to the other. I experienced this when we moved a rural mail cart for The Prairie Post Office exhibit (on display now in the James E. Sperry Gallery!). This required a forklift, an experienced forklift driver (THANKS Bryan Turnbow, chief preparator), and many spotters.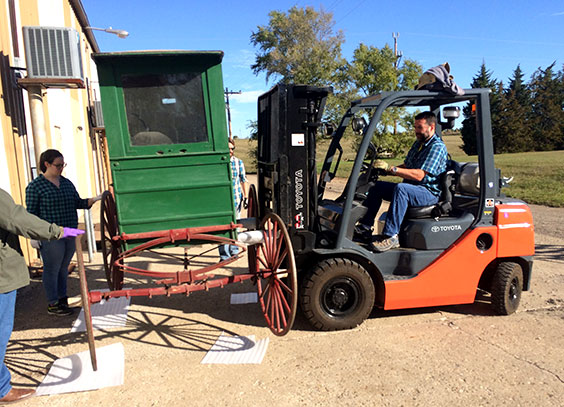 Out for delivery. Staff moving a rural mail cart.
Verdict: Weird but cool
3. Teeth in A Grenade Launcher Box: Sometime in the past, someone decided to store old dental equipment–including FAKE TEETH–in an empty WWI German grenade launcher box. When we discovered this, it was a shock to say the least. Staff–mostly Elise Dukart, assistant registrar - took time sorting grenade launcher tools from dental tools. She wants you to know it was harder than you think. Mixed-up items like this are found every now and then. Sorting them out allows for better documentation of the State's collection. Not to mention better storage for fake teeth.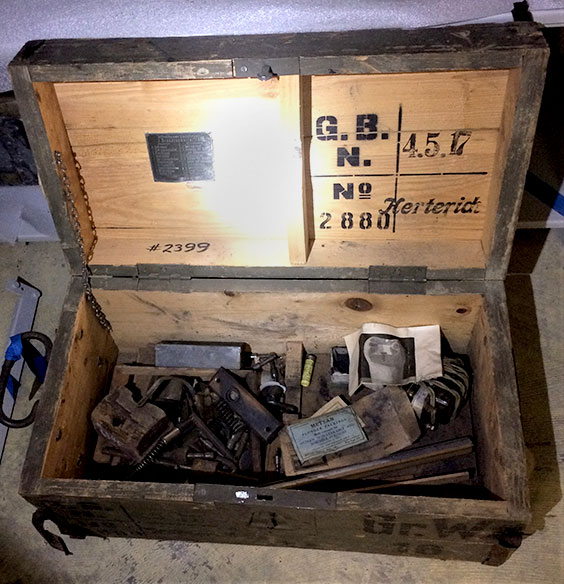 The teeth's old home.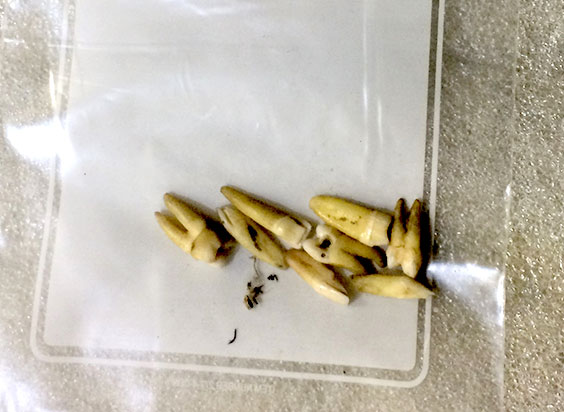 The teeth's new home. Don't worry, they're fake.
Verdict: Definitely weird