What does it take to become an engaging museum? This isn't an easy nut to crack for most museums, but staff must learn how to tackle this problem. We spend a lot of time thinking about, researching, and gathering data to understand who is part of our audience and why—or why not. This work includes creating and conducting surveys, talking to visitors, and developing relationships. We also must try to identify people in our community who don't already attend our programs and events, and work on ways to become relevant to them also. Just like any community, our audiences shrink, grow, and change over time too. We have to be willing to experiment with new techniques, ideas, and technologies to identify, develop, and engage our visitors and the communities we serve.
After we understand more about who our audience really is, the next step is to build a relationship with them. We want to keep them excited and coming back to see what we have in store for them next. Social media certainly plays a part in this work, but ultimately it takes vibrant programs and events to keep people excited. A great model of a site trying out new programs is the Former Governors' Mansion State Historic Site, managed by Johnathan Campbell. The FGM is a house museum located in Bismarck that has been experimenting with new programs to see what might interest long-standing patrons, but also tap into the growing number of new residents in the area.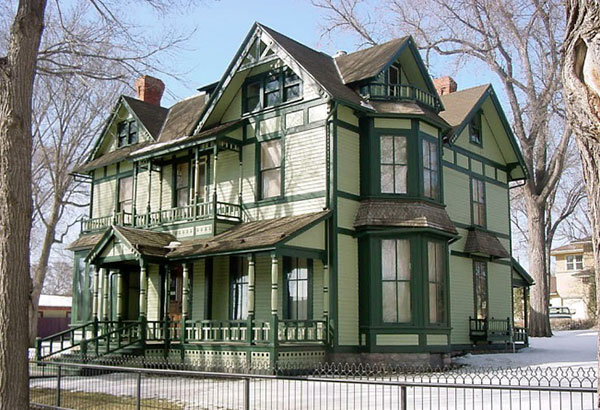 Former Governors' Mansion State Historic Site
The FGM has done a lot to leverage social media in order to build relationships with people and has a very active Facebook page. In the past year they have held a variety of events that are old favorites like the annual ice cream social. They have also experimented with programming designed to reach new audiences. An example of this is work done with the North Dakota Women's Network to promote education about women's rights, equality, and voter education. They've also held a film series, had art and craft events, and hosted knitters.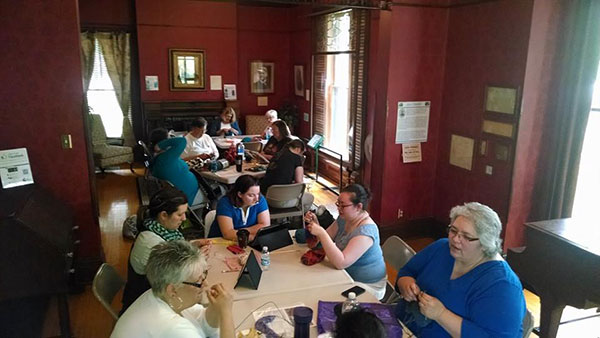 Knitting Brigade - photo by Johnathan Campbell
Becoming an engaging museum starts with developing a deeper understanding of your audience, but it doesn't stop there. Museums have come a long way in building their capacity to engage communities. We work to develop relationships with visitors and the larger community that, if done right, can effect transformative change on a community in a way that really matters. This is not always easy work and can be painful at times; however, the rewards are immeasurable and the time and effort are worth it. So if you ever have an opportunity to take a visitor survey or provide feedback, know that your comments can help develop richer museum programming and a more transformative experience for everyone.