Backstage Pass to North Dakota History
This blog takes you behind the scenes of the State Historical Society of North Dakota. Get a glimpse at a day-in-the-life of the staff, volunteers, and partners who make it all possible. Discover what it takes to preserve North Dakota's natural and cultural history. We encourage dialogue, questions, and comments!
Bill Peterson
Primary tabs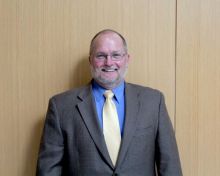 Bill Peterson is the Director of the State Historical Society of North Dakota and North Dakota State Historic Preservation Officer. Prior to his work in North Dakota, Dr. Peterson was the Vice President of Collections and Education and Northern Division director of the Arizona Historical Society. From 2005–2011, Peterson served as Curator of Interpretation with the Montana Heritage Commission. While in Montana, Dr. Peterson received the first Save Our History Grant awarded in Montana by the History Channel. He is the author of numerous articles and is the recipient of a Leadership in History Award from the American Association for State and Local History. Bill has a MA in Museum Studies and a PhD in American Culture Studies and has worked in the museum profession since 1991.