Backstage Pass to North Dakota History
This blog takes you behind the scenes of the State Historical Society of North Dakota. Get a glimpse at a day-in-the-life of the staff, volunteers, and partners who make it all possible. Discover what it takes to preserve North Dakota's natural and cultural history. We encourage dialogue, questions, and comments!
Daniel Sauerwein
Primary tabs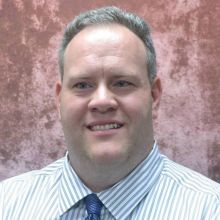 Daniel Sauerwein is a Reference Specialist with the State Archives, assisting patrons with accessing materials and helping with research requests and questions, especially on family history and military history. Originally from Jerseyville, Illinois, he is a Ph.D candidate in History from the University of North Dakota and worked in the Elwyn B. Robinson Department of Special Collections at UND from 2012-2016 and also taught at UND, Lake Region State College, and Northland Community and Technical College. He also volunteers as a Civil War living historian around the region, including assisting with programming at Fort Abercrombie SHS.