Backstage Pass to North Dakota History
This blog takes you behind the scenes of the State Historical Society of North Dakota. Get a glimpse at a day-in-the-life of the staff, volunteers, and partners who make it all possible. Discover what it takes to preserve North Dakota's natural and cultural history. We encourage dialogue, questions, and comments!
Sarah Walker
Primary tabs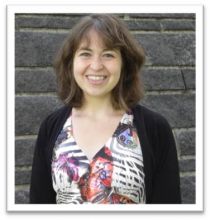 Sarah Walker is Head of Reference Services at the North Dakota State Archives. She helps people do family and other historical research, works with oral history collections, occasionally scans images, and conducts interviews for the SHSND collections. She also incorporates other interests into her job, such as writing, dancing, learning languages, and occasionally offers a bit of semi-decent acting.