Santa's beard may be the most festive during the holiday season. But here are five other beards belonging to famous figures found in our museum collection that might just rival the big man's.
1. The Swedish Tomte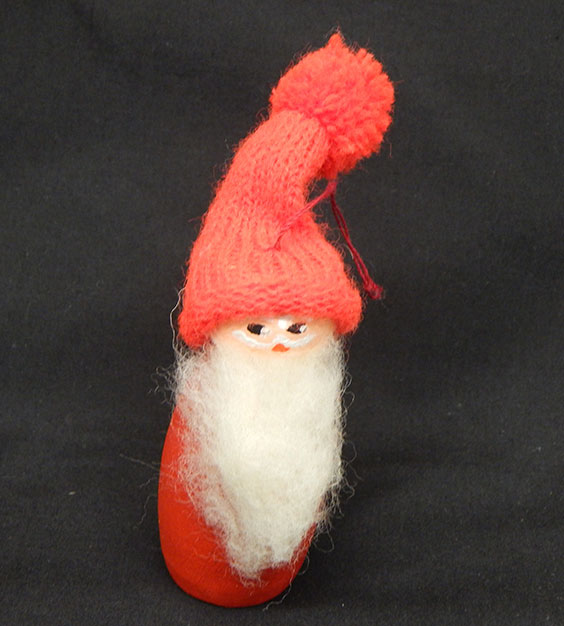 SHSND 2017.78.10
The fabulous beard and red body might make you think it's Santa Claus, but this Christmas ornament is a Swedish tomte. Like the Norwegian nisse or Finnish tonttu, the tomte is a Scandinavian spirit that resembles a gnome and cares for homes and farmsteads. According to some legends, leaving a bowl of Christmas porridge for your tomte will keep him happy and prevent mischief around the house. Christmas ornaments with a Nordic theme were used to decorate the tree in the North Dakota governor's residence from 1985-90. The Three Crowns Swedish American Association provided the bearded tomte along with many other traditional Swedish holiday decorations.
2. William George Fargo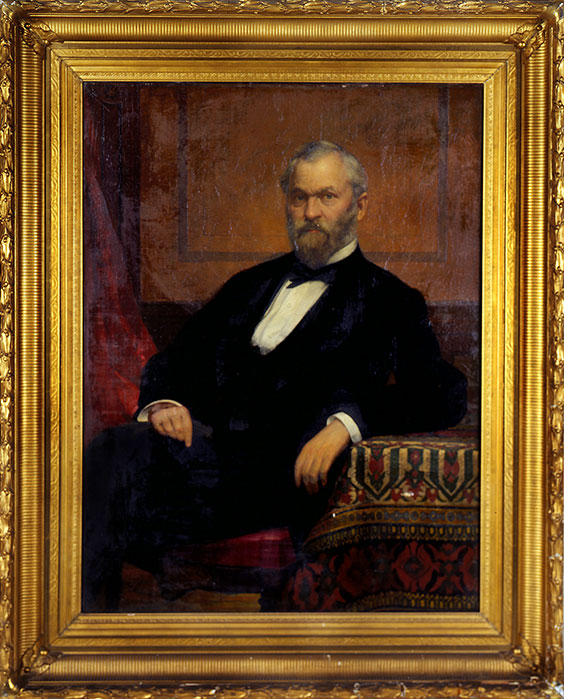 SHSND 1983.447.1
The beard of the city of Fargo's namesake is looking stellar in this 1870s portrait by Lars Gustav Sellstedt. William Fargo and Henry Wells founded the famous Wells Fargo & Co. in 1852 as an express delivery service and later expanded into banking. Fargo also served as director of the Northern Pacific Railway, which established the city of Fargo in 1872.
3. Czar Nicholas II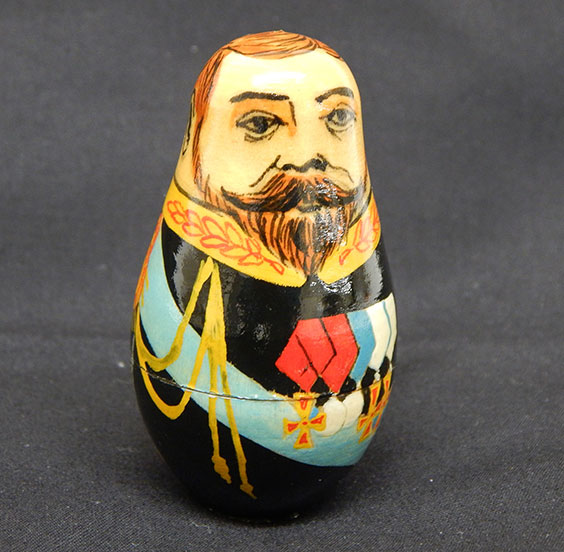 SHSND 2017.84.6
Russian Czar Nicholas II's beard may not be his most well-known feature, but it figures prominently in this wooden nesting doll. Standing 2.5 inches tall, this not-a-saint-Nicholas is sixth in a set of nine nesting dolls purchased by Kurt Peterson at a flea market in Izmailovo Park in Moscow, Russia, in 1990. Peterson, who hails from Mandan, served in the U.S. Army from 1980-96. He was attached to the U.S. State Department in the 1990s as a diplomatic courier, ferrying documents overland between Helsinki, Finland, and Moscow, Russia.
4. Grizzly Adams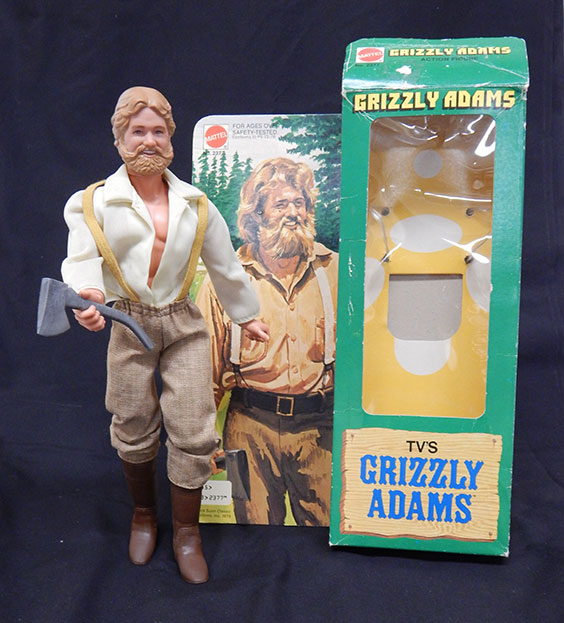 SHSND 2013.102.26
If people call you "Grizzly," you better have a great beard. The Eklund family of Reynolds must have been big fans of the 1977-78 TV show "The Life and Times of Grizzly Adams." They kept this doll in pristine condition with its original box and all of Grizzly's accessories. Just speculation, but they probably didn't want to mess up the beard.
5. Kenny Rogers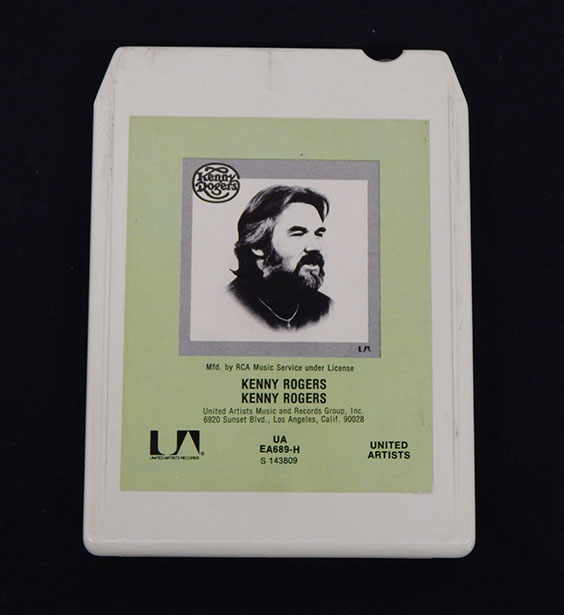 SHSND 1995.21.74
This eight track does something to me that I can't explain. "The Greatest" is probably how donor Glenn Dill of LaMoure would have described Kenny Rogers' beard on the front of this 1976 eight-track tape. While Glenn was listening to Kenny croon about "Lucille" on a barstool in Toledo, the solo music career of "The Gambler" was taking off in a big way. Just seven years later, the world would sail away with Dolly and Kenny in "Islands in the Stream." Glenn started his collection of eight tracks in 1957 when he purchased a blue 1950 Buick Roadmaster with an eight-track player installed. Tapes like this were his primary music source until the mid-1980s when he acquired a new cassette tape player.
These beards in our collection warm the face and heart. They may even have you wishing for your own luscious whiskers to keep you toasty this season. There's a reason why one of the most famous beards of all belongs to the guy at the North Pole.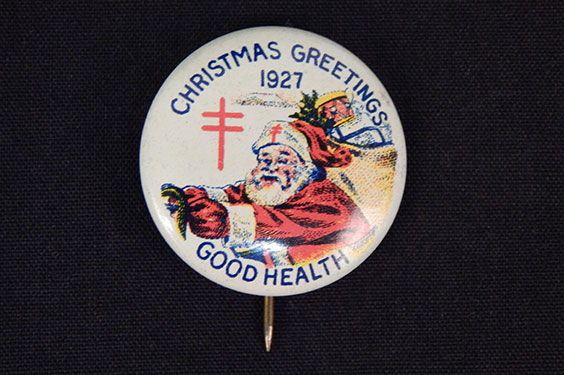 Christmas pin, 1927. SHSND 1975.19.54